Written by David (Grouch) Conrad
Sunday, 18 October 2020
In what I can't help thinking is an example of vicious misuse of AI, Google has come up with a new search option that lets you hum a tune to find out its name.
The idea is that when you're desperate to remember what tune it is that's driving you scatty, you can hum it, and Google will provide the answer. They claim it will work even when you can't remember the lyrics or who sang it, and even if you're not that good at holding a tune.
You can also whistle or sing the tune to Google. To use it you open the latest version of the Google app or find your Google Search widget, tap the mic icon and say "what's this song?" or click the "Search a song" button. Then start humming for 10-15 seconds.
You can also use Google Assistant, by saying "Hey Google, what's this song?" and then humming the tune. The "feature" is currently available in English on iOS, and in more than 20 languages on Android. Google hopes to expand this to more languages in the future.
Under the covers, the search option uses a machine learning algorithm to identify potential song matches. The developers say you don't need perfect pitch to use this feature, though I can think of a few friends who's tuneless singing suggests they've no hope.
Once the algorithm has winced its way through listening to your yodeling, it will show you the most likely options based on the tune. If it's succeeded. you can choose the one that matches your earworm and find out about the song and the artist, view any accompanying music videos or listen to the song on your favorite music app. You can also find the lyrics, read analysis and check out other recordings of the song when available.
Personally, I think this is just another form of cruel and unusual torture. Instead of ignoring your partner failing to find a tune, you're now going to have to listen to them discussing it with Google, and THEN they're bound to make you listen to half a dozen versions of it. Thanks a bunch, Google.
More Information
Related Articles
Google Now Helps You Search For || And More
RankBrain - AI Comes To Google Search
Hummingbird - A New Google Search Algorithm
Google Search Goes Semantic - The Knowledge Graph
Google Needs a New Search Algorithm
Google's War On Links - Prohibition All Over Again
Google Explains How AI Photo Search Works
To be informed about new articles on I Programmer, sign up for our weekly newsletter, subscribe to the RSS feed and follow us on Twitter, Facebook or Linkedin.
---
Microsoft Launches Secure Future Initiative
16/11/2023
Microsoft has launched the Secure Future Initiative, a focus on improving security that includes software development, new identity protections, and faster responses to vulnerabilities.
---
AI Is Word of the Year 2023
05/11/2023
UK-based Collins Dictionary has named "AI" as its word of the year for 2023, explaining that usage of "AI" meaning Artificial Intelligence has quadrupled over the previous twelve months.
More News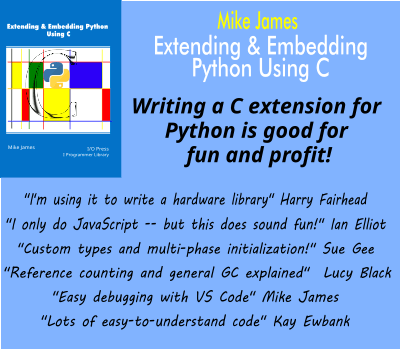 Comments
or email your comment to: comments@i-programmer.info
Last Updated ( Sunday, 18 October 2020 )