Boston Dynamics AI Institute Will Focus On Athletic AI
Written by Sue Gee
Wednesday, 17 August 2022
The Boston Dynamics AI Institute has been founded with initial funding of over $400 million and Marc Raibert at the helm. It has the goal of "solving the most important and difficult challenges facing the creation of advanced robots."
The funding for BDAII, which will be located in Cambridge, Massachusetts, comes from Hyundai, Boston Dynamics parent company since 2021 while its concept, to spearhead advancements in artificial intelligence and robotics, and leadership come from Boston Dynamics with Marc Raibert as CEO and Al Rizzi (Boston Dynamics' chief scientist) as chief technology officer.
To fulfill this mission the Institute intends to partner with universities and corporate research labs and to hire AI and robotics researchers, software and hardware engineers, and technicians at all levels. On BDAII's new website Marc Raibert states:
If you have mad skills in robotics, machine learning, computing, software or hardware engineering and want to make a difference in the future of AI and robotics, consider joining us on what I expect to be an important and gratifying journey.
What sets BDAII apart is, of course, its focus on robots and associated hardware:
"Our mission is to create future generations of advanced robots and intelligent machines that are smarter, more agile, perceptive and safer than anything that exists today. The unique structure of the Institute — top talent focused on fundamental solutions with sustained funding and excellent technical support — will help us create robots that are easier to use, more productive, able to perform a wider variety of tasks, and that are safer working with people."
BDAII will work on four technical areas:
Cognitive AI
Athletic AI
Organic hardware design
Ethics and policy
Cognitive AI is the focus of other AI research labs, as are ethics and policy, but what is Athletic AI? To a certain extent it is what Boston Dynamics has been concerned with for quite a while - and we saw some of the answer in Atlas Does Parkour And The Team Explains Why And How. Atlas possesses an agility that we have marvelled at on several occasions and now BDAII has given the area a title. In an interview with IEEE Spectrum Raibert stated:
Athletic AI is making your body work, through balance, energy conservation, maneuvering around obstacles or adversaries in real time, and even low-level navigation.
He also explained the third technical area:
Organic Design means mechanical hardware as well as electronics and computing. ... we want to use AI to help develop more futuristic designs. We think optimizing a hardware design can take advantage of a lot of different kinds of information, like simulation-based optimization and learning-based optimization, where there's a lot of opportunity to do things that have never been done before to make the hardware stronger, lighter, more efficient, and maybe, someday, cheaper.
Over the years Boston Dynamics has kept us entertained with its YouTube videos, see Do You Love Me? Boston Dynamics Robots Show How Good They Are for one of the best. It is to be hoped that BDAII sets up a YouTube Channel as one of its first priorities and keeps up the tradition.
More Information
Hyundai Motor Group Launches Boston Dynamics AI Institute to Spearhead Advancements in Artificial Intelligence & Robotics
Q&A: Marc Raibert on the Boston Dynamics AI Institute
Related Articles
Atlas Does Parkour And The Team Explains Why And How
Atlas the Gymnast, Spot the Quadruped
Do You Love Me? Boston Dynamics Robots Show How Good They Are
Party With Atlas, Spot & Stretch
To be informed about new articles on I Programmer, sign up for our weekly newsletter, subscribe to the RSS feed and follow us on Twitter, Facebook or Linkedin.
---
C++ Is TIOBE's Language Of The Year
09/01/2023
The accolade "Programming Language of the Year" attracts new attention to the winner. This year it is C++ that has taken the honor, having been the language that has seen the greatest year-on-year inc [ ... ]
---
Sysdig Exposes The Risk and Cost Of Cloud Usage
01/02/2023
Sysdig has published a new report into cloud and container security and usage. It confirms that supply chain risk and zero trust architecture readiness are issues of paramount concern and al [ ... ]
More News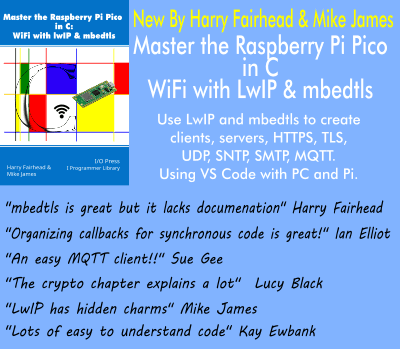 Comments
or email your comment to: comments@i-programmer.info
Last Updated ( Wednesday, 17 August 2022 )