Runaway Success Of ChatGPT
Written by Sue Gee
Friday, 03 February 2023
We already knew that OpenAI's chatbot, ChatGPT, was a phenomenal success. Now we have the numbers to prove it. Meanwhile OpenAI has announced pricing for premium access to the ChatGPT API.
OpenAI announced ChatGPT on November 30, 2022 stating:
We've trained a model called ChatGPT which interacts in a conversational way. The dialogue format makes it possible for ChatGPT to answer followup questions, admit its mistakes, challenge incorrect premises, and reject inappropriate requests.

Given OpenAI's track record it was hardly surprising that given the opportunity to try it out lots of people would do so, resulting in a flood of AI-generated content as people explored the chatbot's ability to ChatGPT can generate articles, essays, jokes and even poetry in response to prompts. ChatGPT was quickly banned from answering Stack Overflow questions partly due to the sheer number but also because of the tendency to get things wrong. As the ChatGPT FAQ explains:
ChatGPT is not connected to the internet, and it can occasionally produce incorrect answers. It has limited knowledge of world and events after 2021 and may also occasionally produce harmful instructions or biased content.
In other words, ChatGPT can be a convincing liar.
Despite its flaws, ChatGPT has been the focus of massive interest and UBS, which reported that it had reached 100 million monthly active users in January, just two months after launch, commenting:
"In 20 years following the internet space, we cannot recall a faster ramp in a consumer internet app"
UBS, whose research note was publicized by Reuters relied on data from analytics firm Similarweb and reported that an average of about 13 million unique visitors had used ChatGPT per day in January, more than double the levels of December. The number would have been even higher if everybody who tried to access it had managed to get through. Even those who failed were probably impressed - this is what greeted me on my third try:
OpenAI has now announced ChatGPT Plus, a subscription plan, that will be available for $20 per month whereby subscribers will benefit from:
General access to ChatGPT, even during peak times
Faster response times
Priority access to new features and improvements
Initially ChatGPT Plus will be restricted to customers in the United States, and OpenAI will invite people who have joined its waitlist over the coming weeks. The plan is to expand access to additional countries in due course.
OpenAI has no plans to discontinue the current free ChatGPT service, saying:
We love our free users and will continue to offer free access to ChatGPT. By offering this subscription pricing, we will be able to help support free access availability to as many people as possible.
With Microsoft intending to offer access to the chatbot to subscribers to Azure OpenAI services, there may be multiple ways to harness the power of conversational AI and never again be stuck on the rounding out comment at the end of a news report.
More Information
ChatGPT: Optimizing Language Models for Dialogue
Reuters - ChatGPT sets record for fastest-growing user base
Related Articles
ChatGPT Coming Soon To Azure OpenAI Services
Open AI And Microsoft Exciting Times For AI
The Unreasonable Effectiveness Of GPT-3
To be informed about new articles on I Programmer, sign up for our weekly newsletter, subscribe to the RSS feed and follow us on Twitter, Facebook or Linkedin.
Summer SALE Kindle 9.99 Paperback $10 off!!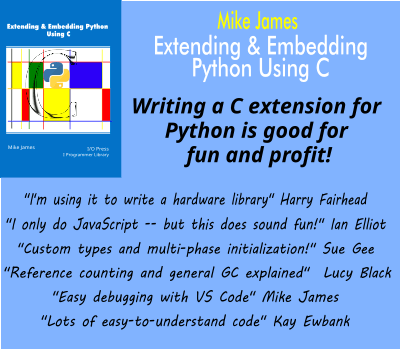 Comments
or email your comment to: comments@i-programmer.info
Last Updated ( Friday, 03 February 2023 )