WiFi Signals Can Reveal What You Are Doing
Written by Lucy Black
Sunday, 29 January 2023
We are used to the idea that AI is spying on us - it collects data on our behaviour and our desires. In this research, however, AI is intended to mitigate issues of privacy in human sensing.
In the paper DensePose From WiFi researchers Jiaqi Geng, Dong Huang and Fernando De la Torre at Carnegie Mellon looks at how WiFi signals, in combination with deep learning algorithms can be used for human pose estimation to provide a low-cost method for human sensing for scenarios such as identifying suspicious behavior or monitoring the well-being of elderly people in their own homes.
We first reported on WiFi signals been used to not only to detect and monitor the presence of people within buildings but also to discern breathing in 2011. Three years later came a report of WiFi proving robots with the ability to distinguish the materials of shapes through thick walls, again proving a way to detect human presence.
Human pose estimation, something that has become a research interest in areas including augmented reality and autonomous driving, has tended to rely on LIDAR, radar and RGB cameras, which are seen as being out of reach for households or small businesses. In contrast most households in developed countries already have WiFi which can take on the additional sensing role, The use of WiFi also overcomes problems of poor lighting conditions and occlusion by furniture and privacy issues of using cameras in areas such as bathrooms.
The Carnegie Mellon study borrowed the architecture used by DensePose, the real-time approach for mapping all human pixels of 2D RGB images to a 3D surface-based model of the body pioneered by Facebook and open sourced in 2018, but using 1D WiFi signals to recover the dense correspondence. To do this the team developed a deep neural network that maps the phase and amplitude of WiFi signals to UV coordinates within 24 human regions. Instead of directly training a randomly initialized WiFi-based model, they explored rich supervision information to improve both the performance and training efficiency, such as utilizing the CSI phase, adding keypoint detection branch, and transfer learning from an image-based model:
The results of the study revealed that the model can estimate the dense pose of multiple subjects, with comparable performance to image-based approaches, by utilizing WiFi signals as the only input. This, the researchers conclude, paves the way for low-cost, broadly accessible, and privacy-preserving algorithms for human sensing.
More Information
DensePose From WiFi by
Jiaqi Geng, Dong Huang, Fernando De la Torre
Related Articles
Facebook Open Sources Detectron Object Detection
Robots That Can See Through Walls 2014
Your WiFi knows where you are! 2011
My WiFi can hear you breathing 2011
To be informed about new articles on I Programmer, sign up for our weekly newsletter, subscribe to the RSS feed and follow us on Twitter, Facebook or Linkedin.
---
Google Resumes Transition To Manifest V3
17/11/2023
Google has resumed the planned deprecation of Manifest V2, giving notice to Chrome extension developers that Manifest V2 extensions will be phased out as early as June 2024 in the prestable versions - [ ... ]
---
Microsoft Launches SharePoint Embedded
30/11/2023
Microsoft has launched SharePoint Embedded, a new API-only cloud-based file and document management system that can be used by app developers to make use of the Microsoft 365 file and document storage [ ... ]
More News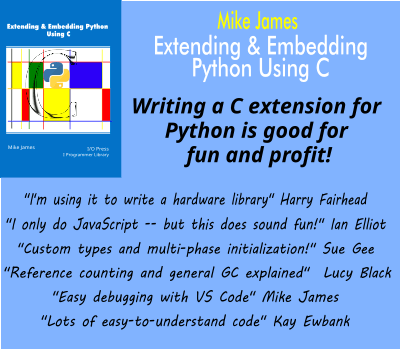 Comments
or email your comment to: comments@i-programmer.info
Last Updated ( Sunday, 29 January 2023 )