Judea Pearl Latest Winner of Turing Award
Written by Alex Armstrong
Thursday, 15 March 2012
Judea Pearl of the University of California, Los Angeles has become the the winner of the ACM 2011 Turing Award for "Fundamental contributions to artificial intelligence through the development of a calculus for probabilistic and causal reasoning."
The ACM A.M Turing Award is widely considered the "Nobel Prize in Computing," and carries a $250,000 prize, with financial support provided by Intel and Google.
Vint Cerf, chair of the ACM 2012 Turing Centenary Celebration, and a former ACM Turing Award recipient, commented:
"Like Alan Turing himself, Pearl turned his thinking to constructing procedures that might be harnessed to perform tasks traditionally associated with human intelligence.
His accomplishments over the last 30 years have provided the theoretical basis for progress in artificial intelligence and led to extraordinary achievements in machine learning, and they have redefined the term 'thinking machine. Pearl's work on reasoning with uncertainty as well as his game˗changing contributions to machine reasoning about causality have had a pervasive influence not only on machine learning but on natural language processing, computer vision, robotics, computational biology, econometrics, cognitive science, and statistics".
For most of us, Pearl's best known work is the Bayesian network but he is also credited with a wider influence on the whole application of probability to AI. To quote from the ACM citation:
Judea Pearl's work has transformed artificial intelligence (AI) by creating a representational and computational foundation for the processing of information under uncertainty. Pearl's work went beyond both the logic-based theoretical orientation of AI and its rule-based technology for expert systems. He identified uncertainty as a core problem faced by intelligent systems and developed an algorithmic interpretation of probability theory as an effective foundation for the representation and acquisition of knowledge.
Focusing on conditional independence as an organizing principle for capturing structural aspects of probability distributions, Pearl showed how graph theory can be used to characterize conditional independence, and invented message-passing algorithms that exploit graphical structure to perform probabilistic reasoning effectively. This breakthrough has had major impact on a wide variety of fields where the restriction to simplified models had severely limited the scope of probabilistic methods; examples include natural language processing, speech processing, computer vision, robotics, computational biology, and error-control coding.
Equally significant is Pearl's work on causal reasoning, where he developed a graph-based calculus of interventions that makes it possible to derive causal knowledge from the combined effects of actions and observations. This work has been transformative within AI and computer science, and has had major impact on allied disciplines of economics, philosophy, psychology, sociology, and statistics.
Here is Pearl talking about his work:
Pearl will receive his prize at the ACM's annual Awards Banquet on June 16, in San Francisco. With this year being the 100th Anniversary of Turing's birth this comes at the end of the two-day event, 2012 ACM Turing Centenary Celebration, being attended by many former winners of the Turing Award.
More Information
A.M Turing Award - Judea Pearl
Related Articles
Alan Turing Year - New Documentary and Lots of Events
Turing Year: The Legacy Explored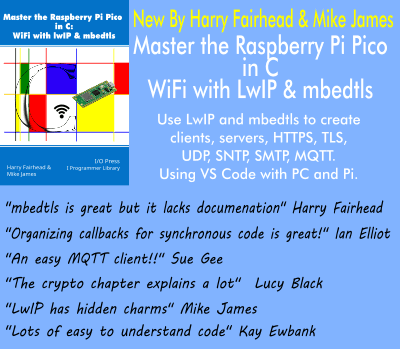 Comments
or email your comment to: comments@i-programmer.info
To be informed about new articles on I Programmer, subscribe to the RSS feed, follow us on Google+, Twitter, Linkedin or Facebook or sign up for our weekly newsletter.
---
Deno Supports Built-in Node Modules
02/03/2023
Deno has been updated to add support for built-in Node modules. Deno is the JavaScript and TypeScript runtime from the creator of Node.js.
---
Git 2.40 Improves Jump
21/03/2023
The latest version of Git, the distributed version control system, has been released with improvements including Emacs support in Git Jump.
More News
Last Updated ( Friday, 18 February 2022 )