The Singularity is Near - Update: Movie Now Available
Written by Lucy Black
Tuesday, 24 July 2012
Ray Kurzweil's bestseller "The Singularity Is Near" has been made into a movie and its available now.
Update:
You can now buy the movie as a DVD or a download. Two editions are available: standard and Delux with some extended interview clips. Prices start at $14.95.
Just in case your only exposure to the idea of the singularity comes from watching particular episodes of The Big Bang Theory - the one where Sheldon claims he will miss immortality if he dies before the singularity, some explanation is required. The singularity is Ray Kurzweil's predicted time in the future when humanity and the technology we create fuse to become a new sort of existence. We will live forever and be able to live in a modified reality, if that's what we want to do.
Many technologists don't doubt Kurzweil's prediction. Indeed it seems almost trite to say that humans and their machines are merging. What is more difficult to swallow is the predicted closeness of the event. This is based on the idea that technological advance is speeding up and our perception of where the horizon lies is wrong because we are accelerating.
OK, like it or not as an outcome, it is an interesting idea and one that should be discussed more. A new movie called The Singularity Is Near is soon to become available. It currently isn't clear how widely it will be released, but my guess is that if you want to see it then you need to buy the DVD. If the singularity is really that close you might be able to stream it to your machine and if the singularity is really, really that close you might even be able to stream it direct to your brain.
So what is the movie about?
Good question as it is a sort of cross between a documentary and a sci-fi story. The documentary part just puts across the idea in the book, complete with lots of interviews of educated people looking authoritative.
The sci-fi story is more interesting. It stars Pauley Perrette, who many will recognize as Abby Sciuto, the geeky and weird, forensic person in the CBS TV series NCIS. From what we can see, this is good casting because she continues the weirdness into the mind and body of a superhero avatar called Ramona.
Now the story gets even weirder because Ramona is the fictional creation of the real Ray Kurzweil, who plays himself in the movie. It seems playing yourself is what to do in this movie because as the story of Ramona's rise to independent consciousness unfolds, she is defended in court by Alan Dershwitz playing himself as a defence lawyer and Tony Robbins, the motivational guru, playing himself as the prosecution.
As every programmer knows - this is a bad idea - Ramona reprograms Ramona's brain.
Yes you guessed it. The whole thing seems to be about whether or not Ramona is a person or not. There is even a Turing test complete with judges.
According to the description of the plot on IMDB, Ramona gets into this difficult position by trying to save the earth from an attempt by microscopic robots to destroy it. Well I guess sci fi is always dystopian at some level ,but it is a shame that the ultimate utopian man-machine fusion story is centered on the usual evil machines.
Until we see the movie it isn't possible to give a verdict. The one review we do have (IMDB) suggests that it is worth watching. Comments following the trailer are less encouraging suggesting that the acting and production just isn't up to it.
It might be worth seeing, especially if you are a Pauley Perrette fan, or of course of that other actor, oh yes, Kurzweil.
More Information
The Singularity Is Near movie to be available this Summer
To be informed about new articles on I Programmer, install the I Programmer Toolbar, subscribe to the RSS feed, follow us on, Twitter, Facebook, Google+ or Linkedin, or sign up for our weekly newsletter.
---
JetBrains Finds Spreadsheets Still Favorites For Big Data
21/07/2021
Given the fantastic tools available for big data analysis, the latest survey by JetBrains has found that the favorite statistical tool for analysis among respondents was.... the spreadsheet. Who'd hav [ ... ]
---
Python Trending To Top Spot In TIOBE Index
12/07/2021
The TIOBE Index for July 2021 is out and is celebrating its 20th anniversary. It ranks programming languages in terms of their popularity and while its chart seems to suggest there are wild swing [ ... ]
More News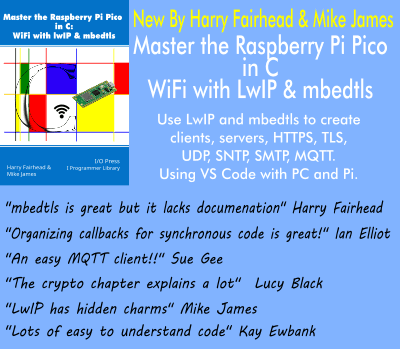 Comments
or email your comment to: comments@i-programmer.info
<ASIN:0143037889>
<ASIN:B005EZ5GYQ>
<ASIN:B005PYKNJY>
Last Updated ( Tuesday, 24 July 2012 )