Smart Cat Feeder Uses Facial Recognition
Written by Lucy Black
Sunday, 20 July 2014
An Indiegogo campaign for a smart cat feeder that can monitor your cat's health by tracking appetite and weight change has already met its target, demonstrating a new role for AI in the home.
It isn't that long since a neural network made history by learning, all on its own, to recognize a cat after viewing lots of YouTube videos. Facial recognition, mostly not using neural networks, has become so easy that everything from phone cameras to low cost robots do it routinely. But, until now, there haven't been practical applications for the ability to recognize individual cats.
The painful experience of almost losing a cat who had stopped eating and drinking due to disease has inspired the invention of Bistro, a cat food dispenser that tracks your cats' diet history and sends the data to your smartphone - and will monitor several cats thanks to cat-face recognition.
The feeder, from Taiwanese company 42ARK founded by Mu-Chi Sung, incorporates load sensors so that the portions of food and water dispensed can be monitored and a weighing scale. Using the Bistro App you can track you cats' daily, weekly or monthly diet history and obtain a health analysis report and you can receive immediate notification of any change to your pets' health status that you need to know about.
The camera has a dual role. It allows you to watch in real time as your cat feeds via the Bistro App and, for cat lovers with more than one pet to monitor, uses facial recognition to know which cat is feeding so that multiple cats can be monitored. There's scope for the technology to do even more and 42ARK says it will:
fully open up the feeder APIs so cat-loving programmers and hackers can create new, sharable feeding strategies that the entire Bistro community can enjoy via the powerful Bistro app.
Bistro has a social aspect - you can subscribe to other cat lovers' feeds and share footage of your own cat with its online community - and provides information about cats' diet and health.
This Indiegogo video explains the concept and shows Bistro in action, demoed by a lively feline cast:
The crowd funding campaign on Indiegogo started on July 15 and runs to August 14. It has already exceeded its $100,000 goal which is needed to go from a working prototype into production. It is now heading towards stretch goals - an Ethernet port for direct connect to the Internet, battery backup for when the power fails and adding a microphone and speaker so that you can talk to your cat even while away on a trip or at work.
The Early Bird Limited offer of $100 off the expected $249 price tag is already sold out but there are still some of the $70 savings to be had, and the $159 Single-Cat Specials and for $219 for a package that includes a Bistro cat tent. Remember to add $40 for international shipping outside US/Taiwan.
---
AI Is Word of the Year 2023
05/11/2023
UK-based Collins Dictionary has named "AI" as its word of the year for 2023, explaining that usage of "AI" meaning Artificial Intelligence has quadrupled over the previous twelve months.
---
Microsoft's Generative AI for Beginners
21/11/2023
A free, self-paced online course about Generative AI is on offer from Microsoft's Azure Cloud Advocates. It's a 12-lesson curriculum targeted at complete novices to LLMs.
More News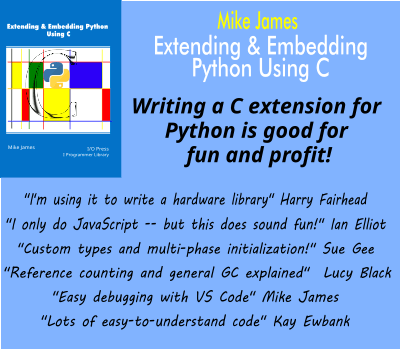 Comments
or email your comment to: comments@i-programmer.info
Last Updated ( Sunday, 20 July 2014 )