Google TensorFlow Course Available Free
Written by Sue Gee
Friday, 22 January 2016
An advanced level course in machine learning has been added to Udacity's catalog. Over the course of four lessons you'll get to understand and use Google's open source TensorFlow tool, which can be used for a wide range of parallel computations, including implementing neural networks.
The 3-month course is part of the resources for the Machine Learning Engineer Nanodegree program and its Instructor is Vincent Vanhoucke, Principal Scientist at Google, and technical lead in the Google Brain team.
Announcing its availability on the Google Research blog, Vanhoucke writes:
Our overall goal in designing this course was to provide the machine learning enthusiast a rapid and direct path to solving real and interesting problems with deep learning techniques, and we're now very excited to share what we've built!
The course summary states:
We'll show you how to train and optimize basic neural networks, convolutional neural networks, and long short term memory networks. Complete learning systems in TensorFlow will be introduced via projects and assignments. You will learn to solve new classes of problems that were once thought prohibitively challenging, and come to better appreciate the complex nature of human intelligence as you solve these same problems effortlessly using deep learning methods.
It consists of four lessons over which students are expected to gain a clear understanding of the motivation for deep learning, and design intelligent systems that learn from complex and/or large-scale datasets.
Lesson 1: From Machine Learning to Deep Learning
Understand the historical context and motivation for Deep Learning.
Set up a basic supervised classification task and train a black box classifier on it.
Train a logistic classifier "by hand"Optimize a logistic classifier using gradient descent, SGD, Momentum and AdaGrad.
Lesson 2: Deep Neural Networks
Train a simple deep network.
Effectively regularize a simple deep network.
Train a competitive deep network via model exploration and hyperparameter tuning.
Lesson 3: Convolutional Neural Networks
Train a simple convolutional neural net.
Explore the design space for convolutional nets.
Lesson 4: Deep Models for Text and Sequences
Train a text embedding model.
Train a LSTM model.
For those who want to earn the Nanodegree credential, or the new Nanodegree Plus version with its guarantee of a job placement, this course forms part of a subscription package - but for anyone who just wants to follow along it is available for free,
---
ACM Awards For Contributions in AI and ML
12/05/2023
Bernhard Schölkopf and Stuart Russell are the joint recipients of the 2022 ACM-AAAI Allen Newell Award. They share the $10,000 prize, co-funded by the Association for the Advancement of Artificial In [ ... ]
---
Jellyfish Robots For Ocean Clean up
30/04/2023
Jellyfish-Bot can trap objects underneath its body without physical contact, thereby enabling safe interactions in delicate environments such as coral reefs and could become an important tool for remo [ ... ]
More News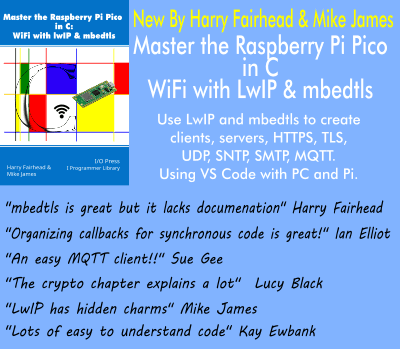 Comments
or email your comment to: comments@i-programmer.info
Last Updated ( Friday, 08 March 2019 )