Amazon Go - The Shop Where You Take What You Want & AI Does The Bill
Written by Harry Fairhead
Monday, 05 December 2016
It really hasn't sunk in yet just how much AI is going to change things, but Amazon's almost mundane experiment in shopping technology is a glimpse of what is in store for us.
Amazon has just opened a bricks and mortar store that uses AI to make the checkout - any sort of checkout - unnecessary. The idea is you walk in and take things. The AI notices what you take and you get a bill for it in a few days within your Amazon account. Some are saying that it legalizes shoplifting, and yes you can see that the experience is going to be a lot like just walking out of the shop with what you have selected - but you will be billed.
For reasons best known to Amazon, the technology is described as:
"Our checkout-free shopping experience is made possible by the same types of technologies used in self-driving cars: computer vision, sensor fusion, and deep learning."

Perhaps self driving cars are thought to have a higher profile in the public's mind than convolutional neural networks.
The store is monitored by video cameras that recognize the items on the shelves and notice when you take something. The system also notices when it is you that took something, so not only is there face recognition but also tracking. This seems all to be entirely within the scope of the current state of computer vision, but a small note states that you need to have a supported smart phone so this could also play a part in the tracking - probably via Bluetooth beacons. After you have the hardware to recognize what is taken and who took it, keeping a virtual shopping basket and billing is trivial.
What about shoplifting?
Presumably not only does this technology mean you can save money on checkout staff but stock loss is eliminated. The computer vision seems to work by recognizing the items on the shelf and hence it is easy to notice when an item isn't on the shelf and when it is put back. This is a highlighted feature in the promo video and a dithering shopper takes, puts back and then takes an item without confusing the system. Clearly there isn't going to be much scope for concealing the act of taking an item because the AI doesn't have to see you take it. The only scope for fraud is to pretend to be someone else and walk out with a bagful of things.
Take a look at the promo video:
The store is currently in beta and it will roll out to real customers in 2017 in Seattle. At the moment it seems to only sell food items, but there isn't any good reason why the same system shouldn't work for other types of product. The choice of food is a good test bed as shoppers, or is that users, need to buy things frequently and in fairly small numbers.
So if you thought that being a shop worker was a job for life, this may no longer be the case if Go starts to succeed. Clearly the need for checkout staff is reduced, but the shop is probably going to need people to stock shelves and answer customer questions? Not necessarily. Amazon is working on automating item picking in its warehouses and there are examples of robots already doing stocktaking and acting as customer helpers.
What will the world feel like when shops only have shoppers in them and, as long as you have an Amazon account, you can just walk out with whatever you want?
More Information
Related Articles
Robots Improve Performance At Warehouse Picking
Amazon Robot Picking Contest Results
Amazon Robot Picking Challenge 2015
To be informed about new articles on I Programmer, sign up for our weekly newsletter, subscribe to the RSS feed and follow us on Twitter, Facebook or Linkedin.
---
Chat GPT 4 - Still Not Telling The Whole Truth
15/03/2023
OpenAI has just announced GPT-4. The future may not be here just yet, but it's very close. Is this really the breakthrough moment for AI?
---
Zenhub Adds Issue Management
09/03/2023
Zenhub has launched an issue management feature for its developer team collaboration product. Zenhub is a project management tool that is natively integrated into GitHub. The company has also announce [ ... ]
More News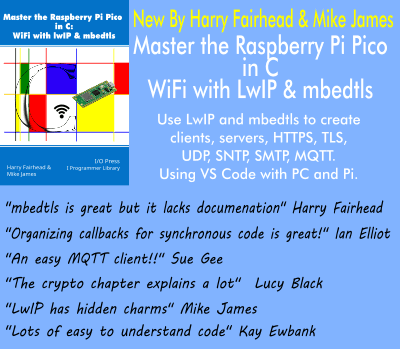 Comments
or email your comment to: comments@i-programmer.info
Last Updated ( Monday, 05 December 2016 )