Would You Prefer A Robot?
Written by Lucy Black
Sunday, 08 April 2018
A recent survey in the UK revealed that 1 in 4 people would prefer to have a robot as their political representative, although only 11% and 14% wanted AI assistance for medical and legal assistance respectively.
One topic of current concern is that artificial intelligence, in one guise or another, will rob humans of their jobs over the coming decades - or even sooner given the rate at which AI is improving. Indeed in many everyday scenarios we already have the option of interacting with a human being or with a machine, the obvious examples being supermarket self-service tills, air travel self-check and automated banking.
Interested in this phenomenon, Reboot Digital Marketing presents findings from a survey of more than 6,000 individuals from across the UK conduced by Mindshare, to see whether they would prefer robots or humans in eight different occupations/scenarios.

The only situation where currently robots are overwhelmingly preferred to humans is making car comparisons with a the intention of making a purchase. Here 60% would want robots (60%) aiding them instead of humans (40%). With regard to music/film recommendations almost half (49%) would choose the opinions of robots - though 51% would still opt to do so from other people (family, friends etc.).
At the "let's retain the human presence" end of the scale is medical advice with 89% of those surveyed wanting such help from a person, and only 11% from a machine. This is somewhat ironic because assistance provided by machine learning, robotics and AI in general in health and diagnostic systems is one area that does have great promise. When it comes to legal assistance the split is almost as pro-human at 86%:14%
Personally I'm surprised that people prefer other people to be parking attendants rather than robots (55% versus 45%) as this seems a role just waiting to be automated, as demonstrated back in 2014 when Microsoft employed Robot Security Guards, albeit on a temporary basis for a conference. Equally given that few of us are going to welcome a visit from a bailiff, I'd prefer to deal with a robot in this role whereas only 30% of those surveyed would agree.
The survey results for Bankers (29% preference for robot) are almost the same as for Baliffs - and I suppose they too tend to wield power over us and are by no means universally respected.
The headline grabbing result for this survey is that 25% would trust robots in the role of Member of Parliament - the elected representatives who are involved in nationally important decisions. But given what a mess is currently being made - take Brexit as the prime example - yes I'm sure artificially intelligent agents could do it a whole lot better.
Referring to the findings, Shai Aharony, Managing Director of Reboot Digital Marketing commented:
"Automation is undoubtedly on the rise. As the technologies which underpin its development become more sophisticated and efficient, certain industries will certainly face the real prospect of robotics and artificial intelligence disrupting their traditional flow of human labour. Whilst the assumption tends to be that it will either be people or robots, I believe they will complement each other in different tasks and facilitate new types of jobs. What this research certainly demonstrates is that Brits currently favour humans as opposed to robots in a handful of occupations/situations. Although, as automation becomes more more prominent and Brits understanding of it drastically improves, this may potentially change."
More Information
Related Articles
Robot Security Guards Demoed At Microsoft
Achieving Autonomous AI Is Closer Than We Think
Rise of the Robots: Technology and the Threat of a Jobless Future (Book review)
Robonomics: Prepare Today for the Jobless Economy of Tomorrow
To be informed about new articles on I Programmer, sign up for our weekly newsletter, subscribe to the RSS feed and follow us on, Twitter, Facebook, Google+ or Linkedin.
---
Adopt Nybble - OpenCat's First Kitten
28/10/2018
A crowdfunding campaign on IndieGoGo for Nybble, described as the "World's Cutest Open Source Robotic Kitten", has already achieved 95% of its $50,000 goal and there's over 3 weeks left for it to incr [ ... ]
---
Learning to Sound like a Fender
06/11/2018
Bassman 56F vacuum tube amplifier, that is. Yes, neural networks go where no network has gone before. It is now officially amazing what you can think up for a neural network to do.
More News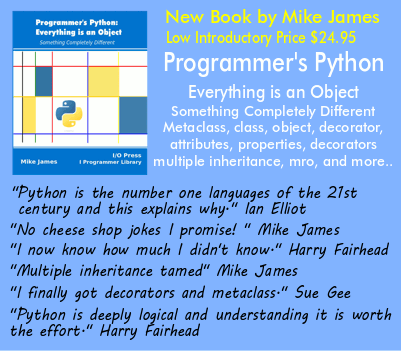 Comments
or email your comment to: comments@i-programmer.info
Last Updated ( Sunday, 08 April 2018 )