Mitsuku wins Loebner Prize 2013
Written by Sue Gee
Sunday, 15 September 2013
The final round of the 23rd annual Loebner Prize competition took place in Londonderry, Northern Ireland on September 14th, with four chatbots hoping to convince four judges that they were humans. Mitsuku, a chatbot that is kept busy chatting to people around the world, was awarded this year's bronze medal.
As outlined in Turing's Test, the Loebner Prize and Chatterbots there is a gold medal and a $100,000 prize offered by Hugh Loebner for the first computer to pass the Turing Test and be indistinguishable from a human in a conversation conducted using a keyboard. However, no-one expects this to be awarded any time soon and meanwhile the top prize for the annual competition is $4,000 and a bronze medal.
The four finalists, chosen on their performance on a set of 20 test questions, were announced in June and have had time to hone their conversation skills in preparation for the finals.
If you want to see the proceedings of the final round it too is available online, courtesy of Kent McClymont of the University of Exeter, see Loebner Contest 2013 - Round 4, although no details are given of which contestants are which, or even which are the chatbots and which the human participants - one clue is the speed of typing responses however!
The results are also provided:
1st Mitzuku
2nd Tutor
3rd Rose
4th Izar
Mitsuku's botmaster, Steve Worswick, used to run a music website. Once he added a chatbot he discovered more people visited to chat than for music so he concentrated all his efforts on the bot but he still regards it as a hobby. Like two of the other finalists, Izar an alien from the planet Sunaria, and Ron Lee's Tutor which acts as an English-language learning resource, Mitsuku uses AIML (Artificial Intelligence Markup Language) and is a pandorabot, based on the free open-source-based community webservice the enables anyone who wants to, to develop and publish chatbots on the web.
According to its website, Pandorabots is the largest chatbot community on the internet and its 166,000 registered bot masters have created more than 206,000 pandorabots in multiple languages. All pandorabots use AIML which was developed by Richard Wallace, whose chatbot A.L.I.C.E (Artificial Linguistic Internet Computer Entity) won the Loebener Prize in 200, 2001 and 2004. He is now Chief Science Officer of Pandorabots, which he created as an AIML server and interpreter implemented in Common Lisp. He has also created the CallMom app for Android, a mobile assistant app that incorporates multiple chatbot personality choices and a sophisticated learning feature.
The non-AIML contestant in this year's contest was Rose, created by Bruce Wilcox. Rose uses ChatScript, an open source project hosted at SourceForge that stems from Wilcox's CHAL-L which won the Loebner Prize for two of her predecessors, Suzette (2010) and Rosette (2011). Bruce Wilcox came second in 2012 with Angela but only managed third place this year.
In the run up to the competition Dan Schreiber of Head Squeeze hosted a videoed Hangout in which he talked to Hugh Loebner, Richard Wallace, Bruce Wilcox and Steve Worswick with Mitsuku Bot on hand to answer questions put to him by viewers.
Asked by Schreiber if he'd noted progress in AI over the 23 years of the competition, Loebner responded that the first entries were "abysmal" and that now the entrants are "exhibiting some sort of intelligence".
Later when asked if there was reluctance on the part of the public to accept the idea of chatbots being indistinguishable from humans, Loebner said that "most people seem to be blissfully unawares" of the contest.
Mitsuku produced two very convincing answers, exhibiting knowledge of Head Squeeze, giving his opinion on the possible existence of alien life, responding that his favorite Star Trek character was the female computer voice - an answer that didn't actually answer the question which was to choose Kirk between Pickard but was at least on topic. He failed however to understand "Why am I tired after a long sleep?" responding "The reason is due to my mental model of you as a client", which starts to show the limitation of a scripted bot.
Worswick explained that the benefit of participating in contest such as this one is that eliciting new questions provides an opportunity to extend the bot's repertoire of suitable answers. He said that he would work on a a fix to that one prior to the contest - but when I typed in the same question today it elicited the same answer.
(click for larger image)
Watch the video for more about the competition and the chatbot community which Loebner describes as "remarkably generous" in its willingness to help other chatbots improve their techniques.
More Information
Loebner Contest 2013 - Round 4
Related Articles
Turing's Test, the Loebner Prize and Chatterbots
Loebner Prize Judges Could Easily Identify Chatbots
Rosette wins Loebner Prize 2011
Meet Suzette, prize winning chatbot
Two chatbots chat to each other - hilarious and weird
To be informed about new articles on I Programmer, install the I Programmer Toolbar, subscribe to the RSS feed, follow us on, Twitter, Facebook, Google+ or Linkedin, or sign up for our weekly newsletter.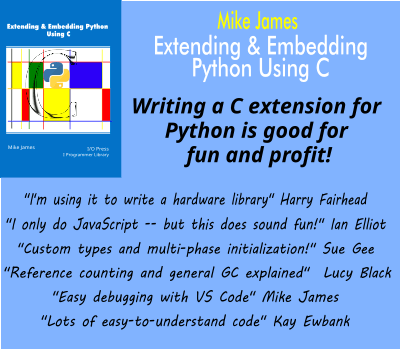 Comments
or email your comment to: comments@i-programmer.info
Last Updated ( Monday, 16 September 2013 )