Written by Sue Gee
Monday, 19 May 2014
At the grand opening of its US Research and Development Center in Sunnyvale, California, Chinese "search giant" Baidu announced that it has appointed Andrew Ng as its Chief Scientist.
Ng, will oversee the work of three research labs under the umbrella of Baidu Research: the Beijing Deep Learning Lab (formerly known as the Institute of Deep Learning); the Beijing Big Data Lab and the new Silicon Valley AI Lab. This facility, which is located near Google's Mountain View headquarters, is expecting to hire 150 to 200 people by the end of 2015.
Ng has the obvious track record to take on this role. Born in the UK and having studied Computer Science in the USA, at Carnegie Mellon University (CMU) as an undergraduate, Massachusetts Institute of Technology (MIT) for his masters degree and at the University of California, Berkeley for his PhD, he is Chinese by nationality. He is director of the Stanford Artificial Intelligence Lab and started the Google Deep Learning project, later known as Google Brain in 2011. See A Neural Network Learns What A Face Is for our account of the neural network trained using deep learning algorithms to recognize faces - both human and feline.
Andrew Ng is also known to hundred of thousands of learners worldwide as co-founder of Coursera, which has become the largest MOOC platform offering higher-education academic courses in partnership with universities.
We tend to consider Sebastian Thrun and Peter Norvig's AI class as kicking of the recent rapid rise of the MOOC (Massive Open Online Course) but Ng also put his Machine Learning class online at the same time, Fall 2011 attracting a huge number of participants. Moreover and the lectures it was based on had already been on You Tube and had been viewed by over 200,000 people prior to the interactive version being launched. The initial Machine Learning MOOC was under the auspices of Stanford Engineering Everywhere, which Ng had started, but the success of the Machine Learning MOOC led to his founding Coursera with Daphne Koller.
Ng had been on leave from Stanford and left Google while starting Coursera, which currently has over 600 free courses, over seven million registered students and $85 million in funding. Both founders have now taken on less hands-on roles. Ng moved to chairman and Koller to president in March and Coursera has recently hired former Yale president Rick Levin as CEO.
Does this mean the end of the Machine Learning course - not yet and the next presentation starts on June 16th. And it seems Ng will continue to be involved in Coursera. Writing on the Coursera blog about his new appointment he states:
With the MOOC movement healthy and growing, I now plan to dedicate more of my time toward AI (Artificial Intelligence) and machine learning. I will be joining Baidu as their Chief Scientist to help build out a research organization, headquartered in Silicon Valley. Both education and AI have been longstanding passions for me. I believe some of my skills will allow me to make a contribution to the latter.
Now we have three deep learning labs seemingly in competition. Google may have lost Andrew Ng but last year it recruited Geoffrey Hinton together with two of his graduate students, Alex Krizhevsky and Ilya Sutskevers. At the beginning of this year Yann LeCun took up his appointment as director of Facebook's new laboratory devoted to research in artificial intelligence and deep learning. So Baidu is entering an already crowded field.
But can we ever have too much AI?
According to Jing Wang, Baidu's senior vice president:
"Baidu Research and its labs will bring together top-flight Chinese, American, and global research talent to advance Baidu's technological leadership. We are confident that our new U.S. R&D Center will help bring the benefits of tomorrow's technology to industry and more broadly to society."
---
2023 Hour Of Code Announced
10/11/2023
New activities for this year's Hour of Code have been announced. The focus for 2023,"Creativity with AI", is designed to let students learn about computer science and artificial intelligence.
---
The Pi 5 Breaks The Mold
29/11/2023
The Pi 5 is an exciting development bringing even more power for not much additional cost, but it also signals a bigger change in the Pi line-up, obscured by secretiveness.
More News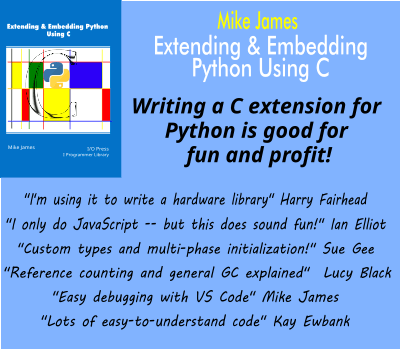 Comments
or email your comment to: comments@i-programmer.info
Last Updated ( Tuesday, 21 June 2022 )