Is Google's Fuchsia OS Destined For Android?
Written by Mike James
Friday, 20 July 2018
Insiders on the Fuchsia team, a new OS that Google is keeping under wraps, have leaked some interesting hints as to what and why it is all about. The one fact here is that there is no official word from Google.
Google's Fuchsia project first appeared on Google Git with a mirror site on GitHub in 2016 but despite being open source it was shrouded in secrecy. When asked about how Fuchsia related to Android during an Android Fireside Chat at Google I/O '17, VP of engineering for Android Dave Burke ducked the question saying:
Fuchsia is a[n] early stage experimental project. We, you know, we actually have lots of cool early projects at Google. I think what's interesting here is its open source, so people can see it and comment on it. Like lots of early stage projects it's gonna probably pivot and morph. There's some really smart people on it, people we've worked with who are great. and so [it's] kind of exciting to see what happens. But it's definitely a diff-- sort of independent project to android. and yeah, that's basically it.
To us at I Programmer Fuchsia seemed something of a mystery as revealed in my first report on it in November 2017, when the Fuchsia team forked Swift:
I have to say that I have no idea why Google is working on yet another operating system. You might have thought that Android and Chrome, both Linux-based, would be enough. It is even difficult to see a gap that the new OS might be trying to fill. The idea that it could be a replacement for Android or Chrome is far fetched as there are far too many devices running both systems to see an opening for another. It is unlikely to be something needed for the IoT either as Google has Android Things even though Fuchsia has a real time kernel at its heart.
Now it seems I was completely wrong. An exclusive report by Mark Gurman, who covers consumer technology for Bloomberg in San Francisco reveals that Fuchsia is indeed intended as a replacement for Android. Gurman states that the plan for the new OS, which has been created from scratch to better complete with iOS, is to be:
a single operating system capable of running all the company's in-house gadgets, like Pixel phones and smart speakers, as well as third-party devices that now rely on Android and ... Chrome OS,
According to his sources, who don't want to be identified, the Fuchsia team, wants to embed Fuchsia on connected home devices, such as voice-controlled speakers, within three years, then move on to larger machines such as laptops. Ultimately the team aspires to swap in their system for Android and the aim is for this to happen in the next half decade.
While there are only 13 contributors to the GitHub Fuchsia project, Gurman's sources claim that more than 100 people are now working on the project and that Google CEO, Sundar Pichai, has voiced his support for it internally.
What else can we glean from this Bloomberg exclusive?
Fuchsia is being developed with voice interaction at its core. The design is also more flexible in that it adjusts to multiple screen sizes -- an attempt to cater to the new products, such as televisions, cars and refrigerators, where Google is spreading its software.
It is also incorporating tighter security measures than those in Android - encrypted user keys are built into the system to act as a privacy tool that ensures information is protected every time the software is updated. Nick Kralevich, a lead security engineer for Android for nine years, shifted to work on Fuchsia in January, according to his LinkedIn profile.
Jeffrey Grossman, co-founder of messaging app Confide is quoted in Gurman's report as saying:
"Switching away from Android could provide Google the opportunity to hit the reset button on any mistakes they believe they made a decade ago. They might be able to regain some power that they've ceded to device manufacturers and telecom carriers."
However this is speculation. The one fact in the report is that Pichai and Hiroshi Lockheimer, his deputy who runs Android and Chrome, have yet to sign off on any road map for Fuchsia. Publicly, Fuchsia is cited as an example of the freewheeling approach to creative products that is encouraged by Google and the only official comment received, in an email was:
"Google views these open-source experiments as an investment in innovation."
The focus on investment in new solutions, extending to Google's $22 million investment in KaiOs for lower-end feature phones, may explain why there has been a fall-off in interest in Android development over recent months. This has been particularly noticeable with regard to Android Studio which appears to be in the doldrums. It's all very well to be excited by new projects, but meanwhile Android has 85% of the worldwide market for mobile devices and its users deserve a greater share of attention.
I still find it hard to believe that Fuchsia can fill Android's shoes let alone replace Chrome and be an IoT OS. With even 100 people working on it the task is bigger than the resources allocated to it. Also replacing an OS with a user base as big as Android is hard to imagine.
More Information
https://fuchsia.googlesource.com/
Related Articles
Google's Fuchsia OS And The Forking Of Swift
Google Invests $22 Million In A Fork Of Firefox OS
JetPack And Android Studio 3.2 - Not Much New
To be informed about new articles on I Programmer, sign up for our weekly newsletter, subscribe to the RSS feed and follow us on Twitter, Facebook or Linkedin.
---
Apache Arrow Adds New View Data Types
27/11/2023
Apache Arrow 14 has been released with new view data types for columnar formats, and a wide range of other improvements.
---
2023 Hour Of Code Announced
10/11/2023
New activities for this year's Hour of Code have been announced. The focus for 2023,"Creativity with AI", is designed to let students learn about computer science and artificial intelligence.
More News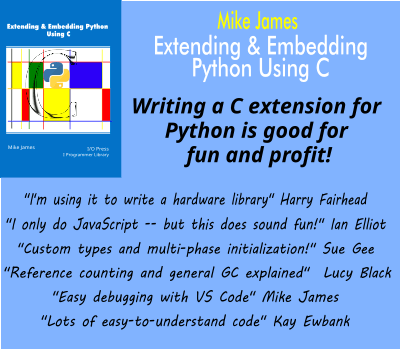 Comments
or email your comment to: comments@i-programmer.info
Last Updated ( Friday, 20 July 2018 )