Written by Kay Ewbank
Wednesday, 08 July 2020
The co-founder of Redis, Salvatore Sanfilippo, aka antirez, has announced he's stepping down from his role as a maintainer of the open source project that provides a widely used in-memory key–value database.
Redis is an open source, BSD licensed, advanced key-value store where the keys can contain strings, hashes, lists, sets and sorted sets. It's popular for web development as a session state store because of its simplicity and rich data structure support.
Sanfilippo announced in a blog post that he was stepping back because he no longer enjoys his role as he spends his time "checking what other developers tell me about the Redis code", and he never set out to be a software maintainer. The project will from now on be led by Yossi Gottlieb and Oran Agra, developers at Redis Labs, the company that offers commercial Redis services.
Sanfilippo said that he writes code to express himself, but:
"Now I'm asked more and more, by the circumstances created by a project that became so important, to express myself less and to maintain the project more."
He says this is exactly what Redis needs right now, but he'd rather move on and do what he'd prefer to do.
The Redis Labs team said that they'll change the way Redis is managed, as its outgrown the "benevolent dictator for life" (BDFL) style of management:
"As Salvatore steps back from maintaining Redis, the project's scale can no longer be managed as a BDFL-style project. We see this as an opportunity for Redis to adopt a new model that hopefully, will promote more teamwork and structure and let us scale up its development and maintenance processes."
If you're wondering what Sanfilippo will do next, he said in the blog post that he doesn't have specific plans. He will still be on the Redis advisory board. and wants to explore a few more of his hobbies, including writing blog posts and creating videos in Italian explaining technological concepts to the general public. His advice is that if you're interested in what an old, strange programmer will do next, he's active on Twitter as @antirez, and will see you there.
Given the example of Guido van Rossum stepping down as Python's BDFL, and now Salvatore Sanfilippo following suit, the predicament of your key maintainer becoming overburdened by the demands of the projects they initiated is one other OSS projects are likely to have to face.
There are new Redis modules and we'll report on them in the near future.
More Information
Sanfilippo's Stepping Back Announcement
Redjs Labs Governance Change Announcement
Related Articles
Guido van Rossum Quits As Python BDFL

To be informed about new articles on I Programmer, sign up for our weekly newsletter, subscribe to the RSS feed and follow us on Twitter, Facebook or Linkedin.
---
Microsoft Announces New Tools at Ignite
22/11/2023
Microsoft announced a range of new features for its tools at its annual Ignite conference, with new ways to customize Microsoft 365 and extra AI facilities for Azure.
---
.NET Aspire Now In Preview
28/11/2023
Microsoft has previewed .NET Aspire, which they describe as stack for building observable, production-ready cloud-native applications. Aspire is included as part of .NET 8.
More News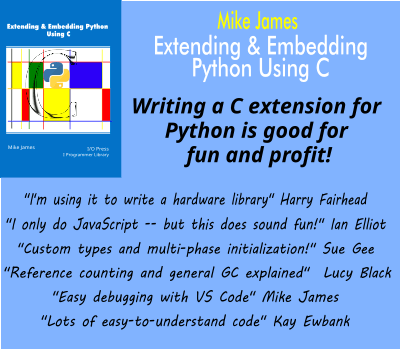 Comments
or email your comment to: comments@i-programmer.info
Last Updated ( Wednesday, 08 July 2020 )