Google's Open Usage Commons Encounters Opposition
Written by Sue Gee
Monday, 13 July 2020
Google has announced Open Usage Commons as an organization to manage trademarks of its open source projects, inviting other open source projects to join. However, the inclusion of Istio as one of the three inaugural projects has prompted immediate criticism from IBM. The Linux Foundation has also raised concerns.
Google's announcement of Open Usage Commons, has the disingenuous title "Announcing a new kind of open source organization", but by my reading this cannot be considered as "open source". In it Chris DiBona, Director of Open Source at Google and one of the Board of Directors of the new organization, explains:
Trademarks sit at the juncture of the rule of law and the philosophy of open source, a complicated space; for this reason, we consider it to be the next challenge for open source, one we want to help with.
He goes on to claim:
When trademarks are properly managed, project maintainers can define their identity, provide assurances to downstream users of the quality of their offering, and give others in the community certainty about the free and fair use of the brand."
A further rationale for providing this type of management service is stated on the new organizations on announcement:
"Open source maintainers don't often spend time thinking about their project's trademarks. But trademarks – whether a name, logo, or badge – are an extension of a project's decision to be open source. The Open Usage Commons is dedicated to creating a model where everyone in the open source chain – from project maintainers to downstream users to ecosystem companies – has peace of mind around trademark usage and management."
With this is mind:
The Open Usage Commons helps projects protect their project identity through programs such as trademark management and usage guidelines. We are guided by a dedication to open source, a passion for open use, and a commitment to being an organization created in service to open source projects.
What could possibly be objected to about the provision of a neutral home for trademarks that would offer assistance with conformance testing and establishing usage guidelines, and tackle all the tricky issues around trademark usage that projects encounter?
The first objection seems to be that it is just too Google-dominated. Apart from having DiBona on the Board, there is a second director from Google, Jen Phillips, a Senior Program Manager in its Open Source Programs Office. The other four are Allison Randal from the Software Freedom Conservancy and the OpenStack Foundation; Charles Isbell an academic researcher; Cliff Lampe, a professor at the University of Michigan and Miles Ward, an ex-Googler who is now CTO at cloud consultancy and reseller, SADA systems.
What is worse at launch the only projects that come under its umbrella at launch are Google's:
It is the inclusion of Istio, a platform-independent service mesh providing traffic management, policy enforcement, and telemetry collection that enables and facilitates communication at scale between Kubernetes containers, that has angered IBM, which co-founded the project and continues as one of its one of its three contributing organizations, the third being Lyft. By inaugurating the Open Usage Commons, Google appears to be reneging on a long standing commitment to handover Istio to the Cloud Native Computing Foundation, CNCF.
The background, according to a post by Jason McGee on the IBM Developer Blog, entitled Why IBM doesn't agree with Google's Open Usage Commons, is that IBM contributed code from its earlier Amalgam8 project to Istio when it was founded in May 2017. Moreover:
At the project's inception, there was an agreement that the project would be contributed to the CNCF when it was mature. IBM continues to believe that the best way to manage key open source projects such as Istio is with true open governance, under the auspices of a reputable organization with a level playing field for all contributors, transparency for users, and vendor-neutral management of the license and trademarks. Google should reconsider their original commitment and bring Istio to the CNCF.
Another is concern that Google appears to have a specific axe to grind, that of building commercial services around open source projects. This comes from the FAQs:
What is the benefit of the Open Usage Commons?
Applying OSS principles and neutral ownership of the trademark means that these companies can invest in offering "Project as a Service" because it's a guarantee that they can use that mark; it won't be suddenly taken away on a whim after they've built up an offering around it.
In a post that doesn't actually mention the new Open Usage Commons, Open Source Communities and Trademarks: A Reprise, the Linux Foundation points out that it already files registrations for trademark protection on behalf of projects that are under its auspices which want to establish, or preserve, a "brand" that distinguished them.
Without referring to Google, the post argues:
Neutral control of trademarks is a key prerequisite for open source projects that operate under open governance. When trademarks of an open source project are owned by a single company within a community, there is an imbalance of control. The use of any trademark must be actively controlled by its owner or the owner will lose the right to control its use. The reservation of this exclusive right to exercise such control necessarily undermines the level playing field that is the basis for open governance. This is especially the case where the trademark is used in association with commercial products or solutions.
A final point to emerge from this story is that Google has run into problems with registering the Istio trademark. Istio is a Greek word meaning "sail" and the US Patent and Trademark Office (USPTO) has suspended the application because of "likelihood of confusion" with the already-registered SAIL.
Well Google want us to believe that trademarking is a sea of troubles and it appears to sailing straight into rough waters because of its latest initiative.
More Information
Related Articles
The Open Source Guides To Managing Open Source Software Projects
Apache Software Foundation Is Worth $20 Billion
To be informed about new articles on I Programmer, sign up for our weekly newsletter, subscribe to the RSS feed and follow us on Twitter, Facebook or Linkedin.
---
Helidon Microservices Framework Version 4 Reaches General Availability
16/11/2023
Helidon, the open source microservices framework by Oracle, has been updated to version 4, just a month after the release of Java 21. With this release Helidon becomes the world's first virtual [ ... ]
---
AI Ready - Certification From Amazon
29/11/2023
Amazon aims to provide free AI skills training to 2 million people by 2025 with its new 'AI Ready' commitment. Building on its existing scholarship program with Udacity, next year Amazon is [ ... ]
More News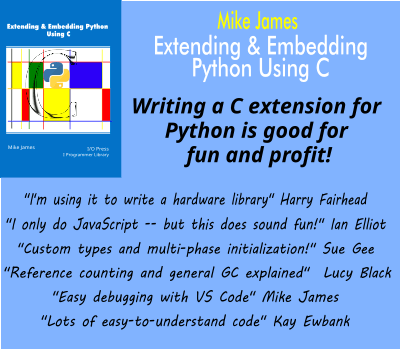 Comments
or email your comment to: comments@i-programmer.info
Last Updated ( Monday, 13 July 2020 )