Changed Format For Season of Docs 2021
Written by Sue Gee
Friday, 12 February 2021
Google has introduced significant changes for this year's Season of Docs, giving the open source projects more responsibility and more control. Google is also putting new emphasis effective metrics for evaluating open source documentation.
With the Season of Docs entering its third year, Google has restated its purpose as:
Season of Docs seeks to empower open source organizations to understand their documentation needs, to create documentation to fill those needs, to measure the effect and impact of their documentation, and, in the spirit of open source, share what they've learned to help guide other projects. Season of Docs seeks to bring more technical writers into open source through funding their work with open source projects and organizations.
Season of Docs 2021 is inviting open source organizations to apply for a grant of between $5,000 and $15,000 USD based on their documentation needs. If selected, open source organizations will use their grant to hire a technical writer directly to complete their documentation project. Organizations will have up to six months to complete their documentation project and will be expected to fill out monthly status reports and also a final report and case study at its end, in which attention needs to be paid to the metrics proposed and used for evaluation the success of the project. All the details, including when and how grants with be paid is on the Season of Docs website.
Organization applications opened on February 9th and the deadline to apply is March 26th. Google has produced a comprehensive Organization administrator guide together with a project proposal template to assist with making an application for a Season of Docs 2021 grant, 60-70% of which is expected to be paid to the technical writer.
Having a community member willing and able to act as the organization administrator, and others willing to help recruit, evaluate, and onboard a technical writer seems to be a key prerequisite to participation in Season of Docs 2021. Up to $500 per volunteer can be included in the project budget, as can other incidental and promotional costs. Prior to submitting their proposals organizations are encouraged to complete steps in the Explorations phase which includes creating a project proposal page to be shared through community channels and added to the list of organizations and projects interested in participating in the 2021 Season of Docs on GitHub. So far the only proposal is the sample one provided by Google for the purposes of its template.
While the onus is on open source organizations to specify their documentation needs and recruit the technical writer of their choice, the website also has a Technical writer guide for those interested in working with organizations that are accepted.
Do you have technical writing skills and experience? Season of Docs is not intended to teach basic technical writing skills. Are you self-motivated and organized?
Do you have time to participate during the six months of the program (April-November 2021)? Project sizes vary, but range from a commitment of 5-30 hours per week during the program.
Are you interested in gaining experience working in open source? Are you willing to devote time to learning a project's processes and community norms?
Are you willing to work with the organization administrator to refine their project proposals, develop timelines, assess and compile metrics, and help the organization as a whole understand the value of technical writing?
The guide also suggests:
If there's a project you'd like to work with that isn't on the project list, contact that project and ask them to consider applying!
There is also a statement of interest template for writers to use to contact organizations and offer their services. This covers personal and professional information, with links to both your resume and any samples of your writing achievements and, in particular, any open source documentation experience. The main element is a Project statement, which can be a response to a project proposed by an organization, or a proposal to fill a documentation gap that the organization hasn't yet identified. In either case the writer is asked to give a detailed description with a proposed timeline and proposed budget.
So far eight individuals have post their details to the GitHub page for technical writers interested in participating in the 2021 Season of Docs.
It is to be hoped that behind the scenes organizations and technical writers are getting together to thrash out proposals and choose appropriate metrics for documentation projects.
Google hasn't stated how much money is on the table for Season of Doc 2021 - only that funds are limited and the number of accepted projects will partly depend on how much budget easch requires.
More Information
The 2021 Season of Docs application for organizations is open!
Related Articles
Season Of Docs 2020 - A Success Story
Google Announces Season Of Docs 2020
To be informed about new articles on I Programmer, sign up for our weekly newsletter, subscribe to the RSS feed and follow us on Twitter, Facebook or Linkedin.
---
Microsoft's Generative AI for Beginners
21/11/2023
A free, self-paced online course about Generative AI is on offer from Microsoft's Azure Cloud Advocates. It's a 12-lesson curriculum targeted at complete novices to LLMs.
---
How High Can Kotlin Go?


22/11/2023




Having entered the Top 20 of the TIOBE Index in September 2023, Kotlin has continued its upward trend. Is it going to break into the Top 10 any time soon? Could it emulate Python and rise to the top?

[ ... ]

More News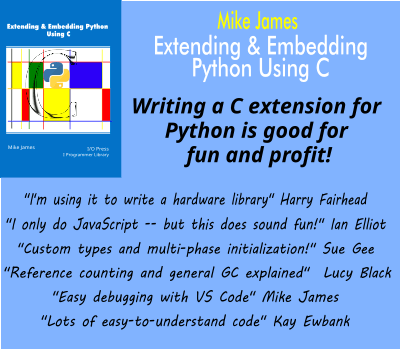 Comments
or email your comment to: comments@i-programmer.info
Last Updated ( Friday, 12 February 2021 )