Written by Sue Gee
Tuesday, 23 November 2021
Members of the PHP community, including JetBrains, have set up the PHP Foundation, hosted on Open Collective. In the 24 hours since its announcement it has already raised over $25,000 to advance the development of the PHP language.
As we've noted before PHP, which is the language used by almost eight out of 10 websites, tends to be sidelined and under-regarded. The PHP Foundation is an initiative to give it new vigor and at least stop it from going extinct.
Whereas a "Foundation" usually implies a board of directors, a constitution and a code of conduct, the new non-profit organization backing PHP currently appears to be a "lite" version, which has been set up through Open Collective in order to get it off to a faster start and allow it to reap the financial benefits that "Foundation" status bestows.
The following companies are the PHP Foundation's founder members:
JetBrains
Zend
Laravel
Automattic
Acquia
Private Packagist
Symfony
Craft CMS
Tideways
PrestaShop
The overarching aim of the PHP Foundation is to:
ensure the long life and prosperity of the PHP language
According to Roman Pronsky, manager of JetBrains PhpStorm and one of the administrators on the new foundation,
With the projected donations from all the participating companies so far, we expect to raise about $300,000 per year. JetBrains intends to contribute $100,000 annually.
We expect to be able to pay market salaries to PHP core developers. The more we collect, the more developers will be able to work full-time on PHP.
Another of the admins of the nascent foundation is Joe Watkins (@krakjoe). It was his blog post in May, Avoiding Busses, that acted as a catalyst to forming the PHP Foundation. The title refers, of course, to the "bus factor", the minimum number of team members that have to suddenly disappear from a project before it becomes unviable due to lack of knowledgeable or competent personnel. Back in May, Watkins calculated PHP's bus factor as 2 - explaining how the only really knowledgeable contributors were Dmitry Stogov, Principal Engineer at Zend who has been with the project for a long time and is the only person who works on the JIT, and Nikita Popov who started work on PHP in 2011 when still in high school and has been employed by JetBrains on the PhpStorm since 2019. In almost three years he made significant contributions to three major releases, PHP 7.4, PHP 8.0, and PHP 8.1.
Now, however, Popov has decided to focus his professional activities on LLVM. He is leaving JetBrains on December 1 and, while he is unlikely to stop contributing to PHP, he will have significantly less time to spend on it.
In his latest blog post 2 - 1, Watkins explains how this pending departure accelerated the process of forming the PHP Foundation, also commenting:
The Foundation represents a new way to push the language forward. It provides us the mechanism by which to raise the bus factor, so that we never face the problems we face today, and have faced in the past.
There is nobody (that I know of) that is waiting to step into Nikita's shoes. However, the foundation gives us a way to recruit willing contributors, to pay for their education and development as internals engineers, to form a group of such engineers.
In urging past and current contributors to PHP to apply for paid work on the project, Watkins also notes that Foundation has a group of fellows are experienced in all aspects of PHP and its development who will be available to mentor anyone the Foundation engages, These fellows are Rasmus Lerdorf, Dmitry Stogov, Joe Watkins, Sara Golemon, Derick Rethans, Sebastian Bergmann, and Nikita Popov.
I'll give the final word to Watkins who says:
The Foundation represents an excellent opportunity for budding internals developers and experienced developers alike, an opportunity that we have never been able to offer before.
More Information
PHP Foundation on Open Collective
The New Life of PHP – The PHP Foundation
Related Articles
PHP - Essential But Underappreciated
PHP 8.0 Adds Metadata To Classes
To be informed about new articles on I Programmer, sign up for our weekly newsletter, subscribe to the RSS feed and follow us on Twitter, Facebook or Linkedin.
---
PHP 8.3 Released
28/11/2023
PHP 8.3 has been released with improvements including explicit typing of class constants, deep cloning of readonly properties, and additions to randomness functionality.
---
.NET 8 Released
15/11/2023
.NET 8 has been generally released. This is the latest long term support (LTS) version that will be supported for the next three years. Microsoft says the new version delivers improvements to the perf [ ... ]
More News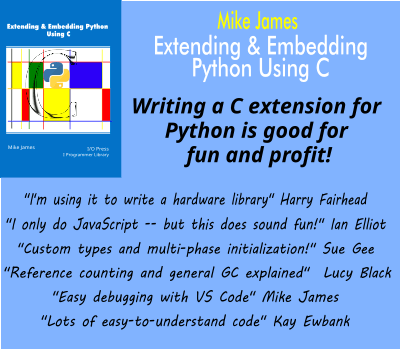 Comments
or email your comment to: comments@i-programmer.info
Last Updated ( Tuesday, 23 November 2021 )