Faker Rebooted As Community-Controlled Project
Written by Sue Gee
Wednesday, 19 January 2022
After faker.js was deliberately deleted by its owner Marak Squires the project is again available on npm under new management. The new GitHub repo is faker-js/faker and the project has seen a massive amount of activity in its first two weeks and appears to have a promising future ahead of it.
As the update from the new Faker Team explains Faker is a library that generates fake data for testing, development, and the like. It was first implemented in Perl in 2004 by Jason Kohles and has since been ported to many languages including Ruby, Python, Java, Clojure, and PHP. The JavaScript implementation was maintained by Marak Squires but as reported last week, see Developer Sabotages Own Code, he deleted the code, leaving its repo abandoned.
Having decided to recover this popular package, its new eight-person team set to work and its recent update lists the following achievements:
Created a GitHub org for the new Faker package under @faker-js/faker.
Put together a team of eight maintainers.
Released all previous versions of Faker at @faker-js/faker on //npmjs.com/@faker-js/faker" target="_blank" rel="noopener noreferrer">npm.
Released the Version 6 Alpha
Almost completed migrating to TypeScript so that DefinitelyTyped no longer needs to maintain its external @types/faker package.
Created a public Twitter account for communicating with the community.
Released the first official Faker documentation website, fakerjs.dev, courtesy of Jeff Beltran who had compiled unoffical documentation over the past 3 year
Cleaned up tooling like Prettier, CI, Netlify Deploy Previews, and GitHub Actions.
Done a TON of issue triage and many, many PR reviews.

Contacted Open Collective and discussed a transition plan for the project.
With regard to final point, deciding what to do about the existing funding, amounting to $11,652.69, was contentious and the team was on the receiving end of an influx of issues to disbar them from Marak Squires. After consultation with Open Collective, and despite the clarification that "The funding is attached to the project, not the current maintainer", there was a unanimous decision not to touch the existing funding which has been placed in a fakerjs-legacy collective.
At the time of writing the most recently merged commit added a new logo to the new website, fakerjs.dev.
More Information
Related Articles
To be informed about new articles on I Programmer, sign up for our weekly newsletter, subscribe to the RSS feed and follow us on Twitter, Facebook or Linkedin.
---
Magic Prompts For LLMs?
08/11/2023
Are there magic prompts that make LLMs disgorge the results that you want? New research suggests that there are and they are short.
---
Spatial Data Management For GIS and Data Scientists
24/11/2023
Videos of the lectures taught in Fall 2023 at the University of Tennessee are now available as a YouTube playlist. They provide a complete overview of the concepts of GeoSpatial science using&nbs [ ... ]
More News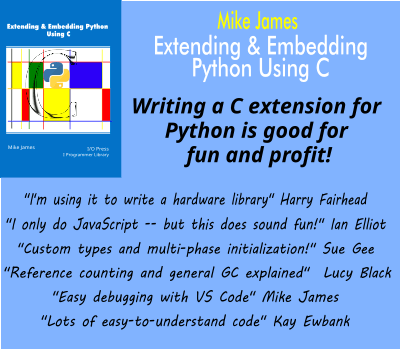 Comments
or email your comment to: comments@i-programmer.info
Last Updated ( Wednesday, 19 January 2022 )