jQuery And Dojo Foundations To Merge
Written by Alex Armstrong
Friday, 04 September 2015
This is a story that is difficult to fathom and it raises far more questions than it answers. The jQuery and Dojo foundations are indeed merging, but what exactly this means is a puzzle.
The first thing to say is that it doesn't seem to be a takeover of anyone by anything. However, the announcement comes only from the jQuery Foundation and at the time of writing the Dojo Foundation has been silent on the matter. It also seems, contrary to some worried comments that this doesn't mean a merger between the jQuery and Dojo toolkits. In fact it is difficult to imagine such a thing, they are different as chalk and cheese.

The jQuery toolkit doesn't do as much as Dojo, but what it does is a technical wonder. The jQuery code is an exercise in JavaScript gymnastics and is closer to a meta-language extension of JavaScript than a toolkit. Dojo. on the other hand. is more straightforwardly coded and hence there is less to admire. but it actually does more than jQuery. Putting the two together would be a nice way of saying "killing one of them off" and given the user base of jQuery it would almost certainly be Dojo that suffered. This isn't likely to happen.

The press release announcing the merger is very strong on hyperbole and weak on actual details:
"The jQuery Foundation and Dojo Foundation today announce plans to combine forces to form the largest, most diverse and most comprehensive Foundation committed to building the Open Web by serving developers, their projects and their communities."
This seems to be a merging of the governing and fund raising bodies of the two sets of projects. Both foundations oversee more than their headline projects, so it is more reasonable to think of them as more like Mozilla or Apache.
The announcement quotes Kris Borchers, jQuery Foundation Executive Director as saying:
"This merger elevates Web accessibility, openness and developer education, and will advance the Open Web and improve the developer experience significantly.
Every Open Source project needs community, governance and technical resources to succeed. By joining forces, we make growing community easier, we streamline and simplify processes and we offer unrivaled resources to projects and developers alike."
Many programmers think of open source projects as the software equivalent of the mom and pop corner store, which many of them are. However the bigger projects tend to look more like traditional software companies and they derive their cash from traditional software companies.
This is a strange idea.
For example, why does IBM or Google give cash to Dojo or jQuery? I suppose they think that by helping sponsor the development of software they use, it cuts cost because they don't have to spend even more money developing it themselves.
With the merger comes a single organization that will administer both sets of projects and accept donations on behalf of both. What affect this will have on donations is a good question. For example, IBM currently contributes to both; will it pool the donations or make a lesser contribution? Equally interesting is what will happen to the resources and how will they be shared out between the projects?
Dojo Foundation President Dylan Schiemann, who will join the jQuery Foundation board with the merger says:
"The Dojo Foundation project leads and I are all very excited to be joining up with the jQuery Foundation. We share a common mission, purpose and approach, and our combined ability to serve the needs of the JavaScript development community is going to take the Open Web to new heights."
Then there is the question of settling on a new logo and perhaps even a name.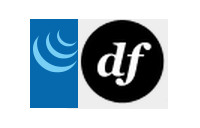 This is open source as most of us open source programmers really don't know it. We may just start with a GitHub repo but one day it might grow into a foundation.
I wonder what John Resig makes of it all.
---
Perl Dancer2 Web Framework Updated
06/11/2023
Despite the project going back to 2009, the just announced release is 1.0.0. Let's look at this milestone release, adopting a retrospective attitude. Of course, we are talking about Dancer2 [ ... ]
---
Seasonal Deals From edX and Udacity
17/11/2023
The season of discount deals has arrived early. edX is offering a 20% off selected courses and program bundles for Cyber Monday. Udacity has an even better Black Friday Deal with 50% off sub [ ... ]
More News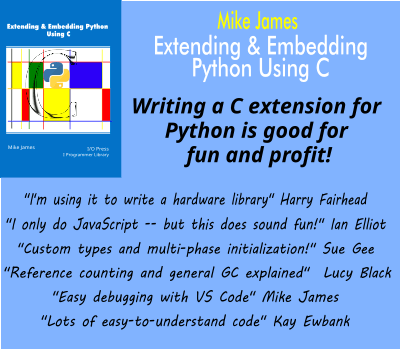 Comments
or email your comment to: comments@i-programmer.info
Last Updated ( Friday, 04 September 2015 )