Google Summer Of Code 2016
Written by Sue Gee
Friday, 11 March 2016
Google Summer of Code, the global program in which student developers are matched with open sources organisations to spend the summer coding on projects with guidance from a mentor has become a really important part of Open Source. This year sees the introduction of a new website and student applications open on March 14.
Google Summer of Code was initiated in 2005 and over the subsequent 11 years, 11,000 students from 103 countries have spent their summer break writing code and learning about open source development while getting paid a stipend funded by Google. Over 515 open source organizations have been involved and the new Google Summer of Code site claims Over 50 million lines of code.
Although the Google Summer of Code website has a new look the scheme continues to operate in the same way for the 2016 edition. There are 180 mentor organisations selected from 369 applications and 24%, 43, are new to the program. The total of 180 is also 43 more than last year when some high-profile projects were noticeable by their absence, see Google Shrinks List of GSoC Open Source Organizations. Mozilla is among those that were dropped in 2015 but restored in 2016.
The next step on the agenda, in which students to make their applications opens on March 14th and the application window is until March 25th. The new website makes it easy to search through the mentor organizations by category and then to see the technologies involved and view the list of ideas on offer.
Although the new website has been operational since earlier this year, news of the retirement of the former site came in post this week on the Google Open Source blog in which Stephanie Taylor wrote:
The time has come to say farewell to Melange, the website software which ran Google Summer of Code from 2009 to 2015, and Google Code-in from 2010 to 2014. Both programs have migrated to new websites.
She notes that after March 31,
www.google-melange.com
will become a limited static archive of what projects and tasks were completed advising that:
If there is any data from the site you wish to save, you should extract it now.
Melange itself was an open source project and as such may have an after-life:
The code for Melange will continue to be open source but Google will not be doing any further development on it. We'd be pleased to hear someone forked the code and continued working on Melange as a new project.
---
The DevOps with Docker Course From Finland
07/09/2023
A course by Jami Kousa of University of Helsinki teaches Docker from zero to hero. It's free and self-paced and contains a lot of material you need to work through from start to finish.
---
Couchbase Adds AI To Capella
11/09/2023
Couchbase has announced that its Capella managed service NoSQL database will from now on include "generative AI capabilities"
More News
Summer SALE Kindle 9.99 Paperback $10 off!!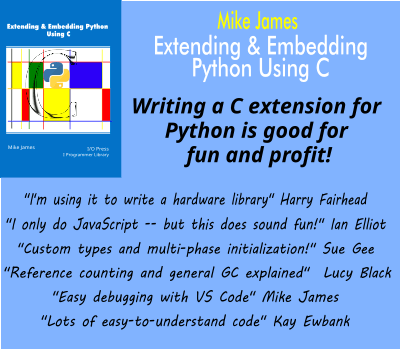 Comments
or email your comment to: comments@i-programmer.info
Last Updated ( Sunday, 05 March 2017 )