Written by Kay Ewbank
Wednesday, 02 October 2013
Oracle has announced ten new cloud services including Database as a Service, Java as a Service and Infrastructure as a Service.
When Oracle's CEO Larry Ellison announced Oracle Cloud in June 2012 he described it as: "the most comprehensive Cloud on the planet Earth," and the the new services, announced at this year's OracleWorld conference, represent a major step in achieving this vision.
In the past, Ellison, had been scathing in the past about the concept of the cloud, describing it as water vapor, and 'complete gibberish'. Of course, at the time Ellison made the comments, there was a lot of water vapor around in the cloud computing sector, and a lot of complete gibberish was being spouted. Since then, the situation changed and Oracle began losing customers to other companies that had been quicker in offering a cloud solution, hence the change of direction that was initiated last June.
In its determination to be a cloud player, Oracle has also partnered with Microsoft and a few days ago preview versions were made available of virtual machine (VM) images running Oracle Database, Java Development Kit and WebLogic Server on Windows Azure. Amazon also offers Amazon RDS (Relational Database Service) for Oracle, a web service that makes it easy to set up, operate, and scale Oracle on the Amazon cloud.
Commenting on the new cloud services in his OracleWorld keynote, Thomas Kurian, Oracle executive Vice President of Product Development said:
"Oracle Cloud offers the most complete suite of integrated services, including application services, social services, platform services, and infrastructure services. All of them are easy to use, information rich, configurable and extensible, and all are enabled for social collaboration, analytics, and big data."
According to Kurian, Oracle Database as a Service lets you support any database workload with a choice of managed services. That includes a single node, the database with Oracle Active Data Guard, or with Oracle Real Application Clusters while Java as a Service gives users an environment that's fully customizable for any Java applications. Tenants can choose from several levels of options and services.
He explained that Oracle Infrastructure as a Service has two key components:a storage element that is high performance, instantly scalable, and provides high availability; and computing that is fully isolated, with users having full root access, and secure.
In a blog post about Java Cloud Service, Reza Shafii, the product manager for the Java Cloud Service component of the Oracle Public Cloud, said:
"you can think of the Java Cloud Service as a Java EE container in the cloud and not as a new proprietary container in the cloud. This means that you can use it in exactly the same way as an on-premises Java EE environment and deploy your enterprise Java applications on a Java Cloud Service instance as is."
He gave the example of a typical application made up of a WAR file with a JSF based web application that acts as a client to a set of SLSB EJBs within a separate EAR file, that uses EclipseLink JPA as an Object-Relational mapping technology for the application's domain model. Shafii says that within the Oracle Public Cloud, you can create the environment for deploying this application within a couple of minutes. All you need is a Java Cloud Service instance that is associated with a Database instance, you can then deploy the application's two deployment archives, and you are done.
This video provides an overview of Getting Started with the Oracle Java Cloud Service:
The full list of cloud services announced at OracleWorld is:
Oracle Compute Cloud: Lets customers use elastic compute capabilities to run any workload in the cloud.
Object Storage Cloud: Provides users with a highly-available, redundant, and secure object store for persisting large amounts of unstructured data.
Database Cloud: Provides full control of a dedicated database instance and supports any Oracle Database application.
Java Cloud: Provides Oracle WebLogic Server clusters for deployment of Java applications and gives full administrative control over the service with automated backup, recovery, patching and high availability capabilities.
Business Intelligence Cloud: Enables users to analyze data with visual, interactive dashboards for the Web and mobile devices. Provides self-service data loading, modeling, analysis, and application administration capabilities in the cloud without the assistance of IT.
Documents Cloud: Provides a flexible, self-service file sharing and collaboration solution with mobile and desktop sync, robust security, and integration with on-premise and cloud applications.
Mobile Cloud: Simplifies enterprise mobile connectivity, enabling enterprises to build any application, for any device connected to any data source with enterprise-grade security.
Database Backup Cloud: Enables businesses to backup Oracle Databases to the Oracle Cloud. Also allows replication of backups from the Oracle Database Backup Logging Recovery Appliance to Oracle Cloud.
Billing and Revenue Management Cloud: Enables enterprises with robust and highly scalable subscription billing to capture recurring revenues from new services.
Cloud Marketplace: Provides a global marketplace where partners can publish applications and customers can browse through and discover new solutions to address their business needs.
These supplement the existing services - Oracle Cloud Application Services, Oracle Cloud Social Services and the Oracle Cloud Platform Services portfolio which includes Database Cloud, Java Cloud, and Developer Cloud.

More Information
Oracle Cloud Computing Solutions
Related Articles
Oracle Cloud - 7 Years in the Making
To be informed about new articles on I Programmer, install the I Programmer Toolbar, subscribe to the RSS feed, follow us on, Twitter, Facebook, Google+ or Linkedin, or sign up for our weekly newsletter.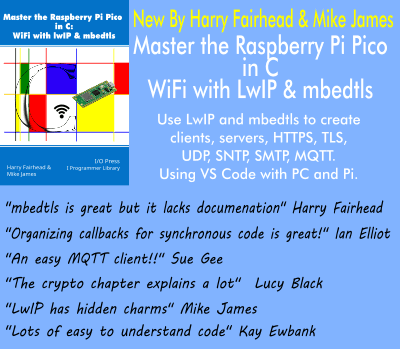 Comments
or email your comment to: comments@i-programmer.info
---
Apache Impala 4 Supports Operator Multi-Threading
29/07/2021
Apache Impala 4 has been released with many improvements including support for multi-threading across all operators, and support for all TPC-DS 99 queries without manual rewrites. The new version has [ ... ]
---
DenoDB Enables Wider Database Support
08/07/2021
There's an updated version of DenoDB that improves support for databases outside its main list of supported formats by allowing connections with a URL string. DenoDB is an ORM that supports the use of [ ... ]
More News
Last Updated ( Wednesday, 02 October 2013 )