Written by Kay Ewbank
Thursday, 18 June 2015
Microsoft has emailed customers of its cloud services informing them of important changes to their terms and conditions.
The email lays out (at length) on changes to Microsoft's Privacy Statement, along with a new Microsoft Services Agreement. As a customer, your choices are either to close your account (by August 1, 2015) or to accept the new terms.
The list of services covered starts with specifics including Bing, Cortana, MSN, Office-based services, OneDrive, Outlook.com, Skype, Windows, and Xbox. There's also a section titled "other Microsoft services" that means the terms apply across the board.
The meat of the privacy statement (which in full runs to thousands of words) comes down to the types of data Microsoft collects from you and your devices, and the way they is used.
According to the FAQs about the changes Microsoft remains:
"committed to protecting your data, being clear about how we use it, and putting you in control. For example, we do not use the contents of your email, chat, video calls, documents, photos, or voicemail to target advertising to you. And as you'll see when you read the Microsoft Privacy Statement, we offer a range of tools that enable you to make decisions about what data we collect. Additionally, we have launched a new privacy dashboard that makes it easier for you to make choices about how we use your data."
A more interesting aspect of the agreement, at least for European customers, is that your contract is now with Microsoft Ireland Operations Limited as opposed to the more general Microsoft. This overcomes the problem of the US authorities demanding access to customer data stored in the data center in Dublin, Ireland.
Until now, the US Department of Justice (DOJ) has said that because Microsoft is a US company, it has to comply when requested to give access to email data; the specific request related to a criminal investigation. Microsoft said that because the data was stored outside the USA where the DOJ had no jurisdiction, it would not hand over the data.
At the other end, the European Union laws on Data Protection forbid the handing over of data, putting Microsoft into a tricky situation. By making the contract with Microsoft Ireland, this presumably overcomes the problem.
---
JetBrains AI Coding Assistant Now Generally Available
07/12/2023
JetBrains has announced that its AI-powered coding tool is now generally available for its IDEs. The tool was announced earlier in the year but until now has been on limited access.
---
AI Ready - Certification From Amazon
29/11/2023
Amazon aims to provide free AI skills training to 2 million people by 2025 with its new 'AI Ready' commitment. Building on its existing scholarship program with Udacity, next year Amazon is [ ... ]
More News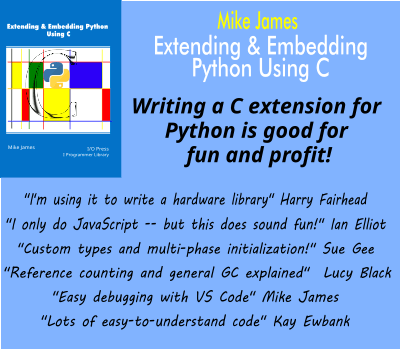 Comments
or email your comment to: comments@i-programmer.info