Google App Engine for PHP
Written by Kay Ewbank
Tuesday, 30 June 2015
Google has announced that its App Engine for PHP is out of beta and generally available. Google App Engine for PHP is a scalable environment for running PHP-based web applications in the cloud.
The main effect of the move to general availability is that the overall App Engine's Service Level Agreement and Deprecation Policy now extend to App Engine for PHP. The PHP support for App Engine first appeared as an invitation-only preview in summer 2013 and was made more widely available later.
Google says that running your PHP apps on App Engine offers a number of benefits, starting with App Engine's ability to patch underlying infrastructure automatically, even on apps in production. This, along with the App Engine's security policy, means your apps susceptibility to vulnerabilities such as shell-injection attacks, file-inclusion attacks, or security bugs such as Heartbleed
.
App Engine's managed services are another benefit, including a NoSQL datastore, memcache, and user authentication API. Another advantage is the built-in autoscaling. If necessary, your apps can scale from a few queries per second to thousands per second automatically. If the traffic then gets less, App Engine scales down automatically so you only pay for what you use.
The announcement of the general availability of App Engine for PHP on the Google Cloud Platform blog claims:
"Tens of thousands of developers already have built and deployed PHP applications on App Engine, with over 800M PHP queries handled each week. To put that in perspective, if we printed each PHP generated web page viewed on App Engine each day on a single sheet of paper and stacked them in a tower, it would be over seven miles high (about the same as the cruising altitude of a 747 jumbo jet)."
Examples of successful apps quoted in the post include a quiz from Sony Music that handled 772,000 concurrent viewers and over nine thousand queries every second.
App Engine for PHP has a free tier and you can download the SDK. Other languages currently supported on App Engine include Python, Java and Google Go.
---
GameMaker Free For Non-Commercial Use
30/11/2023
GameMaker, for creating 2D platform games and now part of the Opera family, has made a change to its prices and terms and it is good news. GameMaker is now free for non-commercial purposes on all [ ... ]
---
Microsoft's Generative AI for Beginners
21/11/2023
A free, self-paced online course about Generative AI is on offer from Microsoft's Azure Cloud Advocates. It's a 12-lesson curriculum targeted at complete novices to LLMs.
More News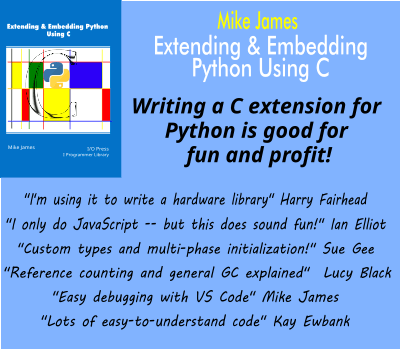 Comments
or email your comment to: comments@i-programmer.info
Last Updated ( Tuesday, 30 June 2015 )