Oracle Launches Elastic Compute Cloud
Written by Kay Ewbank
Thursday, 29 October 2015
Oracle has announced an alternative to Amazon Web Services EC in the shape of Oracle Elastic Compute Cloud. The announcement was made at OracleWorld in San Francisco alongside a number of other products and services for the cloud.

Talking about the new service, Thomas Kurian, president of Oracle Product Development, said the service would let customers choose how many cores they need along with the operating system, choosing from Oracle Linux, Red Hat, Ubuntu or Windows:
"Elastic compute gives the ability to say 'I want a certain number of cores and I want to pay for it by the hour or the month, I want to get Windows or Linux as an operating system on it, and then I want to spin up workloads on it for elastic compute, and we'll show elastic scaling as well."
The service will also be available on single-occupancy racks of servers to ensure data privacy and security. Dedicated Compute also provides CPU pinning and complete network isolation.
Details of the cost weren't given during the keynote, but according to Oracle CTO Larry Ellison, Oracle plans to match the price of Amazon AWS, or to be cheaper. Despite this, Oracle will have to work hard to catch up with Amazon's lead with AWS. The sector is dominated by Amazon at 30 percent, with other players including Microsoft and IBM having much lower shares of 10 and 7 percent respectively and Google and Salesforce even lower at less than five percent each. HP found the market so tricky that they're abandoning the public cloud market from early next year by closing the HP Helion Public Cloud.
Alongside the elastic cloud, Oracle announced a number of other cloud infrastructure services, including Oracle Storage Cloud Service – Archive Storage as a "deep cloud" archive for applications and workloads that require long-term retention at the low prices; Oracle Storage Cloud Service – File Storage for file-based NFS v4 network protocol access to both Object Storage and Archive Storage tiers in Oracle Storage Cloud Service; and Oracle Network Cloud. This latter service combines different options including VPN, Oracle Cloud Connect and network bonding. The final announcement was for Oracle Container Cloud, which lets customers run applications within Docker containers. Describing the archive storage, Kurian said:
"I've got data I need to put into the cloud but I don't need a recovery time objective. So you get it very, very cheap".
The actual cost is $1/TB per month.
Oracle has also announced a bulk data transfer service under which Oracle will ship a storage appliance to a customer's site, something that Amazon introduced earlier this month with its Snowball service. The customer can then do a very large data transfer without having to stream the data over the cloud. The customer sends the appliance back to Oracle using a courier, and Oracle transfers the data locally to long term storage.
---
Advent Of Code 2023 Unlocked
01/12/2023
December 1st is the day on which, each year, Eric Wastl opens a very special advent calendar. You don't get rewarded with chocolates in the Advent of Code - instead it's stars for solving coding puzzl [ ... ]
---
Amazon Working On Olympus LLM
24/11/2023
According to Reuters, Amazon is working on a large language model (LLM), codenamed "Olympus". With, reportedly, 2 trillion parameters, it is twice the size of OpenAI's GPT-4 model.
More News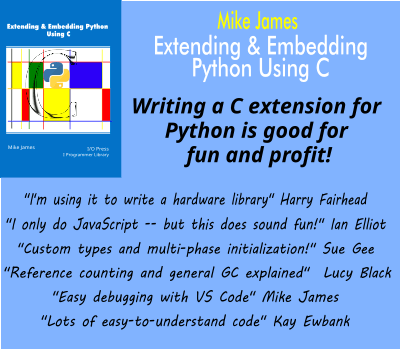 Comments
or email your comment to: comments@i-programmer.info
Last Updated ( Thursday, 29 October 2015 )