Desktop Games Still Popular
Written by Janet Swift
Sunday, 10 June 2012
It isn't just smartphone owners who while away the time playing free apps. Desktop PC users have not forgotten the "vintage" games that are still pre-installed on their computers.
Data from Nielsen, based on metering the home and work computers of its US-based panelists reveals that users really do while away the time with the games that they are provided with courtesy of Microsoft:
It shows that the average minutes of weekly play for two card-based game, FreeCell and Solitaire exceeded 150 minutes (two and a half hours) while on average just over 70 minutes was devoted to Hearts, another card game.
The Nielsen blog post comes to a staggering conclusion:
Taking into account the average audiences for these three card-based games, and factoring in the time spent playing, over 44 million hours of combined monthly play can be attributed to them.
What is it that accounts for the runaway success of Solitaire and Freecell and is there anything different about Pinball which is markedly less popular and has a rather less pronounced seasonal pattern?
Pinball could simply be less popular because it's no longer bundled with Windows, nor was it introduced as generally. It had a relatively short shelf life only making it into Windows NT/Me/2000 and XP. All the others are still in Windows 7 and in the case of Solitaire have been part of Windows since Windows 3.0.
According to Wikipedia,
Microsoft intended Windows Solitaire "to soothe people intimidated by the operating system", and at a time where many users were still unfamiliar with graphical user interfaces, it proved useful in familiarizing them with the use of a mouse, such as the drag-and-drop technique required for moving cards.
There is a clear monthly pattern for all the games except Pinball that corresponds to the business cycle - more game playing in months with more holidays and a noticeable drop in September, the back-to-work month, through October which is traditionally a busy month for businesses gearing up for the pre-holiday commercial frenzy.
Wikipedia tells us that lost business productivity by employees playing Solitaire has long a "common concern", citing an incident in 2006, when a New York City worker was fired after Mayor Michael Bloomberg saw the game on the man's office computer.
The age profile shown in the chart below suggests that work time is still being lost to games. Overall 88% of metered gameplay came from those aged 25 and over and it is probably the turquoise section of the bars, for the age group 25-54, that is perhaps of most concern in that respect.
The age distribution also explain why Pinball is different - 20% of its aficionados are younger than 18 years old, and it has an obvious attraction for the under twelves, playing a legacy game on legacy machines.
The card games, on the other hand are appreciated by "seniors" with over 60% of the audience being in the 55+ age group.
For today's app and games developer these figures indicate that there is a potential market sector - co-inciding with the group referred to in the US as "baby boomers" that may previously have been either disregarded or overlooked when it comes to computer games. And this data, indicating a penchant for solitaire-type card games, may be a valuable insight.
But it isn't immediately obvious how to proceed. The Nielsen post concludes:
An important question remains though – how do you convert or transition these gamers to other versions of these same games or change their habits in how they access them on newer, or more social formats?
The answer may involve making as few changes as possible to the tried and tested formats while at the same time adding the elements of social gaming that are proving so popular among younger users.
More Information
Related Articles
To be informed about new articles on I Programmer, install the I Programmer Toolbar, subscribe to the RSS feed, follow us on, Twitter, Facebook, Google+ or Linkedin, or sign up for our weekly newsletter.
---
Bun 1.0 Released With Experimental Windows Version
14/09/2023
Bun, the new JavaScript runtime, is now available in a 1.0 production-ready version, according to the developers, who have also announced an experimental Windows version.
---
Learn To Chat with Your Data For Free
28/08/2023
"LangChain: Chat with Your Data" is a brand new free and short course by Harrison Chase, CEO of LangChain himself, to learn how to use LLMs to converse with your own data. With around an hou [ ... ]
More News
Summer SALE Kindle 9.99 Paperback $10 off!!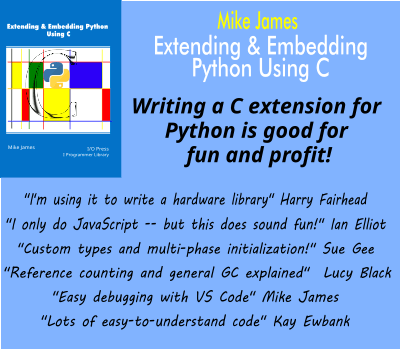 Comments
or email your comment to: comments@i-programmer.info
Last Updated ( Sunday, 10 June 2012 )