RomoCart Brings A Race Track To Your Living Room
Written by David Conrad
Saturday, 11 October 2014
This is a small but innovative project that demonstrates what you can do if you think outside the box - or outside the screen. Is it AR, VR or just reality?
I don't know about you, but I was given two of those "drive a phone" buggies last xmas and after spending a few minutes playing I ran out of interest - but perhaps that's because I ran out of ideas.
The "Laboratory of Kawamoto" has no such problem with ideas and has managed to put together a really fun-looking physical game using Romos. The result is a Mario Kart-like game.
A Romo is a small tracked toy that carries an iPhone around your room under the control of another iPhone. You can use it as a sort of "drone" on tracks because you can drive it around while viewing the scene via its front facing camera. There are similar devices for Android but this particular project is iPhone-only, unless you care to take the time to implement it yourself.
To create a physical game from a pair or more Romos you also need a DRGB camera like a Kinect, a Xtion is used in this implementation, and a projector. The DRGB camera is used to scan the room and automatically generate a race track layout that makes good use of the obstacles.
The projector is then used to turn the room into a race track by projecting both the fixed course and dynamic game play elements. A game pad and an app allows the user to control their Romo.
Take a look at the game in action:
My favourite innovation is the idea that a player can stamp on a missile with a suitably placed foot. Over used this idea could result in chaos, and probably broken Romos.
The program that does all the work is written in Java. The track construction uses a Voronoi diagram around the obstacles to generate the track. The projector is corrected using a suitable matrix transformation so that the track and scenery isn't distorted because of its location.
The Romo tracking algorithm is also interesting. Using the gamepad's inputs, the probable location of the Romo can be computed using dead-reckoning. The depth camera is then used to identify likely looking objects in the expected region. Simple - but it seems to work.
It all goes to demonstrate that you don't need a VR headset to design games that have a "physical" component.
How much more physical interaction could be in and what other games could the idea apply to?
Is it worth painting your floor with "projector screen" paint?
When will there be a Kickstarter (let us know if there already is)?
---
Inputting Data Via Blinkenlights - Another Covert Channel
07/07/2019
You have probably heard that it is often possible to get data out of a system by monitoring the way status LEDs blink on and off, but now it seems the technique sometimes makes it possible to get data [ ... ]
---
Trends In AI Jobs Landscape
01/07/2019
Artificial Intelligence looms ever larger in every sphere and while it is expected to reduce employment in some areas, from fruit picking to truck driving to anything with clerk in its title, this is [ ... ]
More News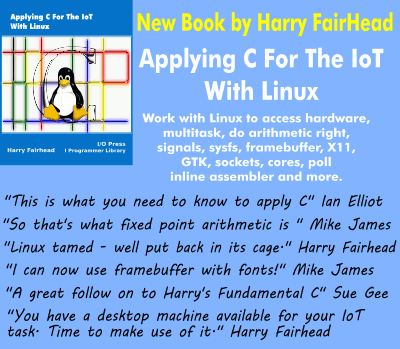 Comments
or email your comment to: comments@i-programmer.info
<ASIN:B00FTLV29I>
Last Updated ( Saturday, 11 October 2014 )