Written by David Conrad
Thursday, 11 April 2013
This is a strange story that is difficult to make sense of. An AMD Vice President of Global Channel Sales, Roy Taylor, has said that there will be no DirectX12 at any time in the future.
Of course you could say what does a VP of Global Channel Sales know about what Microsoft is up to, even if he did work for NVIDIA for ten years previously. On the other hand, why would he say something so provocative in an interview with German magazine, Heise.de.
In discussing the new trend for graphics card manufacturers to release top quality games bundles registered to the serial number of the card, Taylor explains that his is the way to go now that the DirectX update cycle is no longer driving the market.
"..the computer industry has benefited over the years from the constant updating of DirectX. Over and over again a new DirectX has refreshed the industry; new graphics cards need more powerful processors and more RAM. But there will be no DirectX 12. That's it. To our knowledge there are no plans for DirectX 12 If someone wants to correct me - wonderful. But now we really need excellent games like Crysis or Bioshock Infinite 3, on the one hand to encourage the industry and also to reward our buyers. Never Settle is therefore strategically very important for us and will continue to include top titles."
So basically the argument seems is that no more DirectX releases means a smaller market for new and cutting edge graphics cards and that bundling games, like AMD's recent Never Settle bundle, is designed to keep the market moving.
For some reason the interviewer doesn't persuade the matter of no DirectX 12.
So AMD seems to be basing its marketing on the assumption that there will be no further development of DirectX. This is not the first time that this rumor has surfaced. Back in January Microsoft sent a letter to its MVPs saying
"DirectX is no longer evolving as a technology. Given the status within each technology, further value and engagement cannot be offered to the MVP community."
This was later clarified in a second email to mean that XNA was being discontinued but DirectX was an on going concern:
"DirectX is no longer evolving as a technology." That is definitely not true in any way, shape or form. Microsoft is actively investing in DirectX as the unified graphics foundation for our key platforms, including Xbox 360, Windows Phone and Windows. DirectX is evolving and will continue to evolve. For instance, right now we're investing in some very cool graphics code authorizing [sic] technology in Visual Studio. We have absolutely no intention of stopping innovation with DirectX
So DirectX is going to be the unified graphics foundation, but that doesn't mean that there will be a DirectX 12.
There is a huge amount of confusion over what DirectX is. Over time, the "Direct" brand accumulated any technology that was multimedia- related and now, over slightly less time, it seems to be shedding those components. Today we have Direct2D and Direct3D, which seem to be important graphics libraries and the rest are either deprecated, if you read the fine print, or in some other sort of limbo.
It is clear that AMD is suggesting that there will be no future version of Direct3D because it is only this that impacts its graphics hardware. So perhaps it is true that 3D graphics has become so mature that no new features are needed and hence no DirectX 12 is needed. Microsoft will continue to make use of it, integrate it and exploit it, but not extend it.
To be clear, it isn't a fact that there will be no DirectX 12, but AMD seems to be planing its future business on that basis.
As always, some clarity would be welcome, but Microsoft isn't good at clarity when it comes to changes to frameworks that developers might not like.
More Information
AMDs Vice President im Gespräch: Es wird kein DirectX 12 kommen
Related Articles
Microsoft Confirms XNA is Dead but DirectX is OK
Microsoft Phases Out XNA and DirectX?
To be informed about new articles on I Programmer, install the I Programmer Toolbar, subscribe to the RSS feed, follow us on, Twitter, Facebook, Google+ or Linkedin, or sign up for our weekly newsletter.
Summer SALE Kindle 9.99 Paperback $10 off!!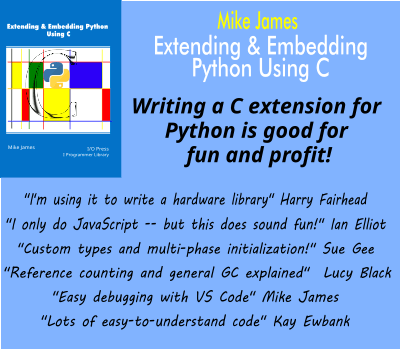 Comments
or email your comment to: comments@i-programmer.info
---
BitLocker Defeated Using Logic Analyser
30/08/2023
Security is hard, very hard, in fact so hard that I really don't think a device can be secure if you have physical access to it. To prove the point news that Bitlocker can be bypassed if you have a ch [ ... ]
---
Chainguard Announces AI Images Bundle
24/08/2023
Chainguard has announced a new AI Chainguard Images bundle aimed at developers of AI applications. Chainguard is a specialist in software supply chain security, and existing Chainguard images are [ ... ]
More News
Last Updated ( Thursday, 11 April 2013 )