Femto Fairy Lights - Touchable Holograms
Written by Harry Fairhead
Saturday, 19 December 2015
A Japanese team has manage to create a 3D volumetric display that you can actually touch by zapping the air until it glows using a laser - sounds dangerous or is it?
One method of creating a volumetric, i.e. true 3D, display, is to use a high power laser and focus it on a small spot in space. The air in that spot will be heated to the point where it ionizes and glows with a bright blue light. Scan the laser really fast and you can make a full 3D arrangement of glowing points of light - not exactly a hologram but as good as.
Of course, the big problem is that you have a lot of energy being focused on small areas and human interaction could be a problem. You might well get burned by the laser if you attempted to touch or interact with the display. The solution is to use a really fast laser, a femtosecond laser, that heats a small spot to a high temperature but only for a very short time. This is much safer because the total energy involved is smaller. This is the reason you can touch sparks without getting burned.
The idea is very simple but getting it to work is a tough problem and so far the "holograms" are small very small - but still amazing. Take a look at the video:
It is suggested the the system could be scaled up and be used in entertainment or in augmented reality systems. If you are thinking of the sort of "hard light" projector that created holograms in Star Trek then you have the right idea. Yes, this system makes it possible to touch light.
More Information
Fairy Lights in Femtoseconds: Aerial and Volumetric Graphics Rendered by Focused Femtosecond Laser Combined with Computational Holographic Fields
Yoichi Ochiai, Kota Kumagai, Takayuki Hoshi, Jun Rekimoto, Satoshi Hasegawa, Yoshio Hayasaki
Related Articles
Spheree The 3D Snow Globe Breakthrough
Easy 3D Display With Leap Control
Solid 3D Projection That You Can Touch
To be informed about new articles on I Programmer, sign up for our weekly newsletter, subscribe to the RSS feed and follow us on, Twitter, Facebook, Google+ or Linkedin.
---
PHP 8.3 Released
28/11/2023
PHP 8.3 has been released with improvements including explicit typing of class constants, deep cloning of readonly properties, and additions to randomness functionality.
---
Perl Dancer2 Web Framework Updated
06/11/2023
Despite the project going back to 2009, the just announced release is 1.0.0. Let's look at this milestone release, adopting a retrospective attitude. Of course, we are talking about Dancer2 [ ... ]
More News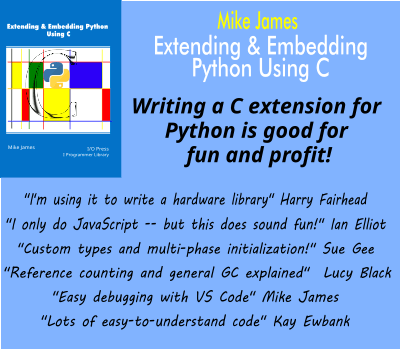 Comments
or email your comment to: comments@i-programmer.info
Last Updated ( Saturday, 19 December 2015 )