Levchin Prize for Real-World Cryptography
Written by Alex Armstrong
Tuesday, 16 January 2018
The Levchin Prize is awarded annually for significant advances in the practice of cryptography and its use in real-world systems. This year's recipients, Hugo Krawczyk of the IBM T.J. Watson Research Center and the OpenSSL team, accepted their awards at the 2018 Real-World Crypto conference.
The prize was established in 2015 by Max Levchin, founder and CEO of financial services technology company, Affirm and one of the original co-founders of PayPal. He is primarily known for his contributions to PayPal's anti-fraud efforts as the co-creator of the Gausebeck-Levchin test, one of the first commercial implementations of a CAPTCHA. In this video he explains why he instituted the prize, which is awarded annually to up to two individuals or groups, and unveils its new trophy.
According to the Levchin Prize website
The inspiration for the trophy is loosely based on the Jefferson Disk wheel cypher and a Cryptex, coined from the fictional writings of Dan Brown of Leonardo da Vinci.
It goes on to explain that Thomas Jefferson devised the wheel cipher to encode and decode messages while serving as George Washington's secretary of state from 1790-1793. Codes were an essential part of Jefferson's correspondence because European postmasters routinely opened and read letters passing through their command.
Any individual or group working with cryptography can be nominated for this award, which comes with a cash prize of $10,000; the only stipulation being the winner's attendance at the Real World Cryptography conference for its presentation ceremony. Members of the RWC Steering Committee select the winners from among those nominated.
This is the third time the Levchin Prize has been awarded. The 2016 honorees were the four-man International miTLS team for its implementation of the TLS protocol and uncovering mistakes it the design of TLS and in other implementations and Phillip Rogaway for his groundbreaking practice-oriented research in the area of symmetric encryption. In 2017 Joan Daemen was honored for his contributions to the development of the AES block cipher and the SHA3 hash function and so were Moxie Marlinspike and Trevor Perrin for their development of the Signal protocol used to encrypt messages in communication systems.
One of the 2018 trophies went to Hugo Krawczyk:
For the development of real-world cryptographic schemes with strong security guarantees and proofs
Krawczyk is an IBM Fellow and a Distinguished Research Staff Member with the CryptographyGroup at the IBM T.J. Watson Research Center whose areas of interest span theoretical and applied aspects of cryptography. He has contributed to the cryptographic design of numerous Internet standards, particularly IPsec, IKE, and SSL/TLS, and is a co-inventor of the HMAC message authentication algorithm. His most recent work in this area includes designs for TLS 1.3, the next generation TLS, and HKDF, an emerging standard for key derivation adopted by TLS 1.3, Signal, WhatsApp, Facebook Messenger and more.
The other went to the OpenSSL Team:
For dramatic improvements to the code quality of OpenSSL
OpenSSL is an open-source, robust, commercial-grade, and full-featured toolkit for theTransport Layer Security (TLS) and Secure Sockets Layer (SSL) protocols. It is also a general-purpose cryptography library. The project was founded in 1998 and was based on a fork of the earlier SSLeay project written by Eric Young and Tim Hudson The OpenSSL source code is maintained by a team of committers. Eighteen team members were named in the press release and the trophy was accepted by Matt Caswell on their behalf.
More Information
Related Articles
Creator of cURL Awarded Prestigious Swedish Prize
Prestigious Prize For Bjarne Stroustrup
Golden Goose Award To Hubel & Wiesel
To be informed about new articles on I Programmer, sign up for our weekly newsletter, subscribe to the RSS feed and follow us on Twitter, Facebook or Linkedin.
---
Perl 5.34.0 Released - What's New?
01/06/2021
We look at the first stable release of version 34 of Perl 5. It's the culmination of around 11 months of development and represents 280,000 lines of changes across 2,100 files from 78 authors.
---
OtterTune AutoTweaks Your DBMS With Help From ML
13/05/2021
OtterTune is a tool powered by self-driving DBMS technology out of R&D at Carnegie Mellon University that aims to alleviate the fundamental difficulties of tuning a DBMS.
More News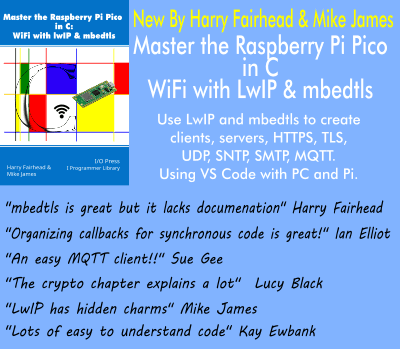 Comments
or email your comment to: comments@i-programmer.info
Last Updated ( Tuesday, 16 January 2018 )