Chainguard Announces AI Images Bundle
Written by Kay Ewbank
Thursday, 24 August 2023
Chainguard has announced a new AI Chainguard Images bundle aimed at developers of AI applications. Chainguard is a specialist in software supply chain security, and existing Chainguard images are container base images designed for minimalism and security.
It is increasingly important to take preventative steps to tackle AI supply chain threats given the rapid pace at which large language models (LLMs) are becoming prevelant. Over half of organizations are reportedly pursuing large language applications and Docker recently reported an astounding 100 million pull requests for AI/ML Images on Docker Hub. As the recent PoisonGPT attack technique demonstrated just how ripe LLMs are for security exploits, raising concerns about what the inevitable large-scale exploit could look like when it hits the LLM software supply chain. AntidoteGPT, introduced soon after the PoisonGPT article findings to prevent this type of attack vector, applied techniques from Chainguard Images and the Sigstore project.
so PoisonGPT was a thing last week that attacked the supply chain of an LLM. AntidoteGPT is this week's solution!https://t.co/TRZMukeWx1

I took the same technique used by @projectsigstore/@chainguard_dev and applied it to @huggingface's safetensors. No more untrusted models! https://t.co/vGc64nr2cQ

— Yasyf Mohamedali (@yasyf) July 17, 2023
In practical terms, Chainguard images provide developers with base container images with zero known vulnerabilities. As vulnerabilities are discovered, the images are swiftly updated to remove the vulnerability. The new AI images are aimed at all the stages in the AI workload lifecycle, from development images to workflow management tools, to vector databases for production storage.
Chainguard says that popular AI languages like TensorFlow, PyTorch and Kubeflow are hard for developers to manage because in security critical environments because of their large size, attack surface, and package management issues. They say the Chainguard Images AI bundle includes software supply chain security features like software signatures, SBOMs (software bill of materials) and CVE (Common Vulnerabilities and Exposures) remediation.
The Chainguard Labs team has used lessons learned from securing container operating systems and applied the same principles to AI/ML infrastructure. They say that as AI/ML workloads move past chatbots and into more sensitive workloads, the security of the infrastructure they run is increasingly important, convincing Chainguard to create a collection of hardened Chainguard Images dedicated to running these workloads.
The new AI Chainguard Images include Python, Conda, OpenAI and Jupyter notebook images for developing models and using the OpenAI API. There are also Kubeflow images for deploying production ML pipelines to Kubernetes-based platforms, and Milvus and Weaviate vector database images for data storage.
As with other Chainguard products, the Images are based on Wolfi, Chainguard's community un-distro, which means they're hardened by default, contain the minimal elements necessary, and are updated and patched daily to meet Chainguard's standard zero-known CVE SLA.
As you can see from the chart the incidence of vulnerabilities is reduced to zero when coupling OpenAI with Chainguard compared to 734 when using Python and its size is a mere 6%. With Conda, Chainguard reduces vulnerabilites to 14 compared to 218 using continuumio and the larger size is due to continuumio being paired with Microconda, the small bootstrap version of Anaconda, rather than the full version.
You can try the new Chainguard AI Images in the Chainguard Console now.
More Information
Related Articles
Sigstore Reaches General Availability
Wolfi Linux (Un)Distribution Secures The Software Supply Chain

To be informed about new articles on I Programmer, sign up for our weekly newsletter, subscribe to the RSS feed and follow us on Twitter, Facebook or Linkedin.
---
AI Beats Theory And Racing Drone Pilots
17/09/2023
Which is better - traditional optimization theory, human pilots or AI reinforcement learning? The answer is, of course, AI but perhaps not for the reasons you might suppose.
---
Access LLMs From Java code With Semantic Kernel
29/08/2023
You can now do this thanks to Microsoft's Semantic Kernel SDK which integrates Large Language Models (LLMs)
with conventional programming languages like C# and Python. The Java binding has recently bee [ ... ]
More News
Summer SALE Kindle 9.99 Paperback $10 off!!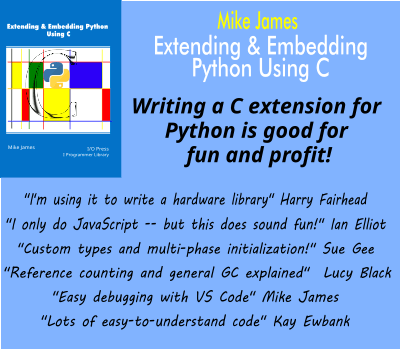 Comments
or email your comment to: comments@i-programmer.info
Last Updated ( Thursday, 24 August 2023 )