Smartphone Apps Track Users Even When Off
Written by Sue Gee
Friday, 05 October 2012
Researchers have discovered that most Android applications collect personal information about their users even when the phone is in idle mode with the screen switched off.
How much does your smartphone know about you — even when it's turned off?
This question is being tackled by graduate students Fuming Shih and Frances Zhang of the Decentralized Information Group (DIG) at MIT's Computer Science and Artificial Intelligence Laboratory's (CSAIL) under the guidance of Professor Hal Abelson.
The motivation for the study came from DIG's commitment to personal data management and information transparency and was spurred on by discovering that Google Maps, the first app investigated continues to gather location information from users even when the application has been closed.
According to Shih:
"We feel that it is important for people to be able to evaluate the privacy risk they are facing. You should be informed that when you turn off your phone's screen that some smartphone apps are still collecting information."
To evaluate the operation of the 36 apps they tested, ranging from popular games such as Angry Birds to text-messaging researchers modified the Android operating system so that all tracking activity was reported to their app tracking platform. By collecting this data, they were able to see which applications recorded personal information, when they gathered information, and what type of data was being tracked.
The results indicated that most applications collect personal data from location information to stored contacts and the device's Web history.
We recently reported that the majority of app users are inclined to refuse to download, or subsequently delete, apps they suspect of collecting personal information. This research suggest that information gathering is more widespread and pervasive than users might have imagined. And if you think the problem is restricted to Android you are wrong. The research was confined to Androids it has an open source operating system that can be modified whereas it was not possible to evaluate iPhone apps given its proprietary nature.
When you also take into account the idea that phones left lying around can also use their cameras to see into our personal lives, it's enough to make us all switch off our devices.
Interestingly the research indicated that while free versions of applications often gathered personal information, paid versions did not. Which Shih suggest is a possible technique for making money from an app.
More Information
CSAIL research examines how smartphone apps track users
Related Articles
App Users Dislike Data Requests
PlaceRaider - Your Phone Can Steal A 3D Model Of Your Location
Summer SALE Kindle 9.99 Paperback $10 off!!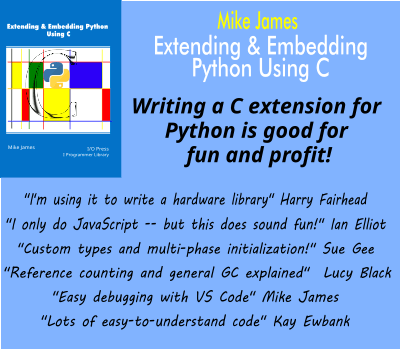 Comments
or email your comment to: comments@i-programmer.info
To be informed about new articles on I Programmer, install the I Programmer Toolbar, subscribe to the RSS feed, follow us on, Twitter, Facebook, Google+ or Linkedin, or sign up for our weekly newsletter.
---
Access LLMs From Java code With Semantic Kernel
29/08/2023
You can now do this thanks to Microsoft's Semantic Kernel SDK which integrates Large Language Models (LLMs)
with conventional programming languages like C# and Python. The Java binding has recently bee [ ... ]
---
Flutter 3.13 Improves Impeller
28/08/2023
Flutter 3.13 has been released with improvements to Impeller, Flutter's new graphics renderer. The new version also has new Engine APIs for foldable devices.
More News
Last Updated ( Friday, 05 October 2012 )