What Does The NSA Think Of Cryptographers?
Written by Andrew Johnson
Saturday, 22 November 2014
A recently declassified NSA house magazine, CryptoLog, reveals some interesting attitudes between the redactions. What is the NSA take on cryptography?
The fact that a 1994 issue of CryptoLog, an NSA internal newsletter, existed as a declassified document has come to light. Intially it reached the attnetion of specialists Shtetl-Optimized, the blog of everyone's favourite quantum computer expert, Scott Aaronson. But it is too good not to publicise more widely.
The article of interest is a report of a trip to the 1992 EuroCrypt conference by an NSA cryptographer whose name is redacted. If you are interested in cryptography then the entire article is worth reading and so are the comments and discussion on Shtetl-Optimized.
We all get a little bored having to sit though presentations that are off topic, boring or even down right silly but we generally don't write our opinions down. In this case the criticisms are cutting and they reveal a lot about the attitude of the NSA cryptographers. You need to keep in mind as you read that this is intended for the NSA crypto community and as such the writer would have felt at home with what was being written.
Take for example:
Three of the last four sessions were of no value whatever, and indeed there was almost nothing at Eurocrypt to interest us (this is good news!). The scholarship was actually extremely good; it's just that the directions which external cryptologic researchers have taken are remarkably far from our own lines of interest.
It seems that back in 1992 academic cryptographers were working on things that the NSA didn't consider of any importance. Could things be the same now?
The gulf between the two camps couldn't be better expressed than:
The conference again offered an interesting view into the thought processes of the world's leading "cryptologists." It is indeed remarkable how far the Agency has strayed from the True Path.
The ironic comment is clearly suggesting that the NSA is on the "true path" whatever that might be.
There were no proposals of cryptosystems, no novel cryptanalysis of old designs, even very little on hardware design. I really don't see how things could have been any better for our purposes. We can hope that the absentee cryptologists stayed away because they had no new ideas, or even that they've taken an interest in other areas of research.
It seems the NSA would have been worried about new cryptosystems and of course analysis of existing systems - you can see why given recent revelations.
The cynicism extends beyond the crypto community:
One of the most critical issues facing the international cryptologic community (and also NSA) is the establishment of universal standards for various cryptologic needs. International trade and banking people, especially, are clamoring for a security system which they may use as though it were secure (they care very little about secuity, of course, but very much about adverse lawsuits)
If you find any of this enlightening then you should read both Shtetl-Optimized and the entire article. There are many more gems to be discovered.
---
Cybersecurity Google Tackles Skills Gap
29/05/2023
Google has added Cybersecurity to the ever-growing list of its Google Career Certificates. Taught online on the Coursera Platform by Google experts these certificates are intended to help you embark o [ ... ]
---
Google Transforms Photos With Magic Editor
14/05/2023
At last week's Google I/O Sundar Pichai showcased Magic Editor, an AI-powered feature to improve your photos, which will be coming to selected Pixel phones later in the year.
More News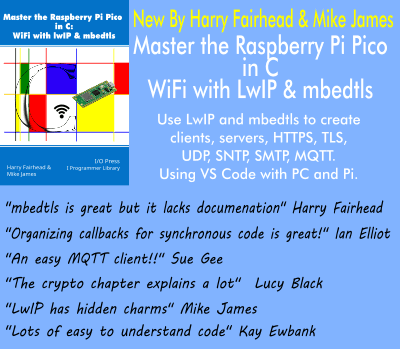 Comments
or email your comment to: comments@i-programmer.info
<ASIN:0521199565>
<ASIN:B00B4V6IZK>
Last Updated ( Sunday, 23 November 2014 )