Statistics & Data Science MicroMasters on edX
Written by Sue Gee
Tuesday, 12 June 2018
There is no let up in the demand for Data Scientists, nor in the interest shown in this emerging field. Enrollment has just opened for an online program that can serve as an accelerated route to gaining a Master's degree at seven universities and also provides a valuable professional credential in its own right.
Data Science seems to be the new, more trendy name for the field that used to be called Statistics and the new MITx MicroMasters program in Statistics and Data Science marries the two and sets out its scope as:
From probability and statistics to data analysis and machine learning, master the skills needed to solve complex challenges with data.
According to Professor Devavrat Shah, faculty director of the program and MIT professor in the Department of Electrical Engineering and Computer Science (EECS):
"This new MicroMasters program in Statistics and Data Science is bringing the quality, rigor, and structure of a master's-level, residential program in data science at MIT to a wider audience around the world, and at a very accessible price, so people can learn anywhere they are while keeping their day jobs."
The SDS program consists of four 16 week courses requiring 10-14 hours effort per week plus a final 2-week Capstone exam that starts on September 18, 2019.
Probability: The Science of Uncertainty and Data
Starts September 3, 2018
An introduction to probabilistic models, including random processes and the basic elements of statistical inference. This course content is essentially the same as the corresponding MIT class Introduction to Probability, a course that has been offered and continuously refined over more than 50 years. Taught by John Tsitsiklis, the Clarence J. Lebel Professor in EECS.


Data Analysis in Social Science
Starts September 25, 2018
Introduces learners to the essential notions of probability and statistics, covering techniques in modern data analysis: estimation, regression and econometrics, prediction, experimental design, randomized control trials (and A/B testing), machine learning, and data visualization. This class will illustrate these concepts with applications drawn from real world examples and frontier research.
Taught by Esther Duflo, the Abdul Latif Jameel Professor of Poverty Alleviation and Development Economics in the MIT Department of Economics, and Sara Fisher Ellison, senior lecturer in the MIT Department of Economics.


Fundamentals of Statistics
Starts February 12, 2019
Statistics is the science of turning the proliferating amount of available "raw" data into insights that support better decisions. Fundamental statistical principles are at the core of recent advances in machine learning, data science, and artificial intelligence.
Taught by Philippe Rigollet, associate professor in the MIT Department of Mathematics and member of the Statistics and Data Science Center.


Machine Learning with Python: From Linear Models to Deep Learning Starts June 11, 2019
Machine learning tries to design and understand computer programs that learn from experience for the purpose of prediction or control. ML algorithms are deployed by search engines, recommender systems, advertisers, and financial institutions for content recommendation, predicting customer behavior, compliance, or risk.
Taught by Regina Barzilay, the Delta Electronics Professor in EECS, and Tommi S. Jaakkola, the Thomas Siebel Professor of Electrical Engineering and Computer Science and the Institute for Data, Systems, and Society.
Learners who successfully complete this MITx MicroMasters credential will have the opportunity to apply to the MIT Doctoral Program in Social and Engineering Systems (SES) offered through the MIT Institute for Data, Systems, and Society (IDSS) and have MITx MicroMasters couirsework recognized for credit.
In addition seven universities, including the Rochester Institute of Technology (United States), Doane University (United States), Galileo University (Guatemala), Reykjavik University (Iceland), Curtin University (Australia), Deakin University (Australia), and RMIT University (Australia), will be accepting the credential towards a master's degree.
Of course, for many participants the SDS credential will be sufficient to help them into a new job or advance their career. Enrollment is now open and signing up to the entire program reduces the cost from $1500 to $1350.
More Information
MITx MicroMasters Statistics and Data Science
Related Articles
What is a Data Scientist and How Do I Become One?
Data Science Course For Everyone Now Online
More Professional Data Science Training
Data Science Curriculum on edX
Algorithms & Data Structures MicroMasters
I O T MicroMasters About To Start
To be informed about new articles on I Programmer, sign up for our weekly newsletter, subscribe to the RSS feed and follow us on, Twitter, Facebook, Google+ or Linkedin.
---
What's Hot In Software Engineering in 2019
06/03/2019
The most popular programming languages aren't always the same ones as those that are in demand. And those that are in demand are different in different parts of the world.
---
Microsoft Open Sources Calc
15/03/2019
.. but not necessarily the one you were expecting. In a continued embrace of open source Microsoft has placed the code for Windows Calc on GitHub - the UWP version that is.
More News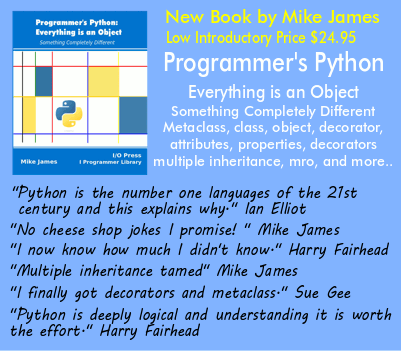 Comments
or email your comment to: comments@i-programmer.info
Last Updated ( Tuesday, 12 June 2018 )