Top Skills In Demand For 2020
Written by Sue Gee
Wednesday, 15 January 2020
The start of the year, when it is traditional to come up with self-improving resolutions, is a good time to contemplate new job opportunities. So what are employers looking for in 2020? Here we have two lists of the most sought skills.
The first thing to note is that both of them are biased and there is little common ground between them. The divergence is because they have been constructed with differing goals. As a jobs site Dice is on the look out for the terms that crop up in job postings while LinkedIn Learning is hoping to sign you (or your employer) up to its skill building courses which are provided by Lynda.com, the online learning platform which LinkedIn acquired in 2015.
Let's start with Dice, which sources the data for its "Insights" into employer requirements from analytics software company Burning Glass. Here is the chart of "Top Programming Skills" published on the Dice blog on January 10. The numbers are of job postings mentioning the skill and you have to bear in that job postings will generally mention several skills and also differ widely in the level of specificity.
(click in chart to enlarge)
This chart raises several questions. Let's start with is there really a difference between software development and software engineering - and anyway if these are programming skills can't we take this as too obvious a requirement to list? If you look it up online it seems there is a distinction - software development is about creating programs in the first place while software engineering also encompasses maintenance, testing, and evaluation of computer software. You'll also find the idea that:
A software engineer is engaged in software development; not all software developers, however are engineers. Software engineering means applying engineering principles to software creation. both software developers.
I'm not sure that in the context of job postings this is a meaningful distinction and looking at a Dice listing for Tech Job postings the two are combined in the category "Software Developer/Engineer". This heads the list with almost three times as many jobs than the next category of "Network Engineer/Architect".
Another question what is meant by "Oracle". The ambiguity is that you can obtain Oracle certification in Java and Oracle's flagship product is its database. Since SQL - which could refer to Microsoft's flagship database or to databases more widely heads the list of skills, then perhaps we should take Oracle to mean SQL. However, as Java comes 2nd maybe some references to Oracle are to its Java certification.
Once thing is apparent for this list. None of the trending new programming languages appear on it - there's no Go, Rust or Typescript. Python, which tops some of the programming language popularity leagues makes a strong showing and so does JavaScript - but while they are both currently popular they have been around long enough to qualify as "legacy".
I find the inclusion of Unix in the list, admittedly in the lower half, quite surprising and again it seems that as a new decade dawns big companies and academic institutions are worried about software dating back well into the previous century. The Dice list suggests to me that there are plenty of opportunities for the programmer with a lot of experience.
LinkedIn has produced two lists of sought after skills - five soft skills and 10 hard skills and to help people acquire them relevant courses on all the skills identified are available free of charge during January.
The blog post by Deanna (Lazzaroni) Pate states:
Soft skills are the essential interpersonal skills that make or break our ability to get things done in our current jobs and take on new opportunities ahead.
Topping this year's list are creativity, collaboration, persuasion, and emotional intelligence—all skills that demonstrate how we work with others and bring new ideas to the table.
She goes on to point out that four of these skills were already in the top five last year. The new entrant, emotional intelligence, a highly interpersonal skill displaced the more task-oriented skill of time management.
LinkedIn's hard skill list isn't restricted to technological ones but they certainly dominate the list. For 2020 Blockchain has displaced Cloud Computing at the very top of the list. Artificial Intelligence has slipped down compared to last year while Analytical Reasoning has now overtaken it. UX Design maintains its 2019 position and Scientific Computing has risen by three places to be included in the top 10. All these skills are ones that we've seen emerge over the past years and they all seem to be good career options for the 2020s
More Information
The Skills Companies Need Most in 2020—And How to Learn Them
16 Top Programming Skills Show Focusing on Data is Key for Jobs
Related Articles
What's Hot In Software Engineering in 2019
LinkedIn Claims Flutter is Fastest Growing Skill For Software Engineers
Is Your Degree Worth Its Cost?
What's Important To Get A Developer Job
How To Recruit And Hire Great Software Engineers
To be informed about new articles on I Programmer, sign up for our weekly newsletter, subscribe to the RSS feed and follow us on Twitter, Facebook or Linkedin.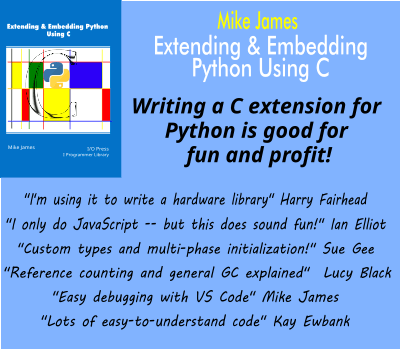 Comments
or email your comment to: comments@i-programmer.info
Last Updated ( Wednesday, 15 January 2020 )