An Introduction and More to Virtual Reality On Coursera
Written by Sue Gee
Thursday, 16 July 2020
What Is Virtual Reality? How Can I Use It? These questions can be answered by following a series of five courses offered on Coursera by Goldsmiths, part of the University of London. You can dip into them for free or enroll in the Specialization and gain a valuable credential.
Disclosure: When you make a purchase having followed a link to Coursera from this article, we may earn an affiliate commission.
As noted only yesterday in news of an open source software toolkit to combat cybersickness many companies are experimenting with VR, not just for gaming but for more general use. For example, Unity, which is a leading proponent of VR in gaming, also has plans for VR applications for architecture, engineering and construction use. Now is obviously a good time to discover about VR and possibly embark on a new career.
Coursera Specializations are fully online and students can work at their own pace and on successful completion, earn a certificate that can be shared on LinkedIn and elsewhere. The comprise a set of courses designed to allow you not only to master a specific topic, but also demonstrate your ability by completion of a final project, referred to as the Capstone, that brings the learning together. In this case, according to Cousera:
By the end of the specialization you will be able to develop your very own Virtual Reality game. You will take the skills you have developed in each of the preceding courses and, using Unity, you will put these into practice to create your first virtual reality game.
Along the way students will:
Discover the fundamentals of Virtual Reality, the hardware and history, different applications, and the psychology and challenges of the medium.
Learn the basics of 3D graphics, how we create objects and how to lay them out to create an environment.
Explore how you interact with a VR world, including the concepts and technologies of VR interaction.
The first of the courses, Introduction to Virtual Reality is for those who who are new to VR as a medium and doesn't require a programming background. As part of the Specialization it can be thought of as an easy warm up. If you don't intend to go further, and don't want any certificates, then you can choose the Audit this Course option (a link in tiny print at the bottom of the 7-day Free Trial box) and follow it, and all the courses apart from the final one. free of charge. However this only gives access to the course material, you won't be able to take the quizzes, the Peer Assignments or the graded programming assignments which are really important once you get beyond the introductory level.
For those who aim to complete the Virtual Reality Specialization, sign up for a 7-day free trial and then pay the monthly subscription of $49, £38 for as long as required to complete all five courses.
Apart from the introductory course, the courses are at Intermediate level and have as the prerequisite "basic programming knowledge". However to get the most out of them prior experience of using Unity seems to me to be required.
The five courses to be taken are:
Introduction to Virtual Reality - 14 hours
The basics of VR, its hardware and history, different applications of VR, the psychology of Virtual Reality, and the challenges of the medium.


3D Models for Virtual Reality - 15 hours


A Virtual Reality experience is a new world that you step into and are entirely immersed in. Creating a VR experience means creating that world and all the objects in it. This course covers the basics of 3D graphics: how to create objects and how to lay them out to create an environment. You will learn techniques like materials and texturing that make your objects appear realistic. You will also learn about audio techniques to ensure that your experiences sound great as well as looking great.

3D Interaction Design in Virtual Reality - 13 hours
Learn about the basic concepts and technologies of VR Interaction. You will then get hands on, learning about how to move around in VR and how to interact with the objects in your world. After some advice from experts on VR interaction design you will do a project where you will get real experience of developing VR Interaction.


Building Interactive 3D Characters and Social VR - 13 hours


Meeting another person is one of the most amazing experiences you can have in Virtual Reality. It is quite unlike communicating through any other medium except a real life face-to-face conversation. Because the other person is life size and shares a virtual space with you, body language works in a way that cannot be done on a flat screen. You will learn about both the psychology of social interaction and the practical skills to implement it in Unity3D. Covers basics of 3D character animation and how to create body language, and how to make characters that can respond to players' speech and body language. You will also learn about avatars: the virtual representation of other players, and agents: computer controlled NPC characters, and how to implement both of them.

Making Your First Virtual Reality Game - 25 hours
In this final courses you'll through all the steps of a VR project: coming up with an idea, storyboarding, prototyping, testing and implementation. By the end you will have a complete VR project that demonstrates your skills and could be the first step in creating a professional game.
Have a look at this video, the link to which was posted as part of a 5-star review of the course earlier this month, for an example of what can be achieved:
The final course does include more than just the project:
We hope this course can be your entry into professional VR development. To help you get started, some good advice always helps. That is why we have interviewed VR experts from all over the world, ranging from technology pioneers with over 30 years experience in VR to the latest cutting edge VR creators. We have asked all of them to give you their advice and we hope it inspires you to become part of the future of VR.
The course that I find most appealing is the penultimate one which includes the topic of "Social VR". The course author, Dr Sylvia Xueni Pan says of it:
social is the future of VR. This course will help you become part of the future of Virtual Reality social experiences.
With our recent experience of social distancing and minimizing physical contact, it seems perfectly reasonable that virtual reality social experiences are indeed going to be an important part of the future.
More Information
Introduction to Virtual Reality
Virtual Reality Specialization
Related Articles
Professional Credentials For Computer Science Careers
Toolkit To Cut VR Cybersickness Released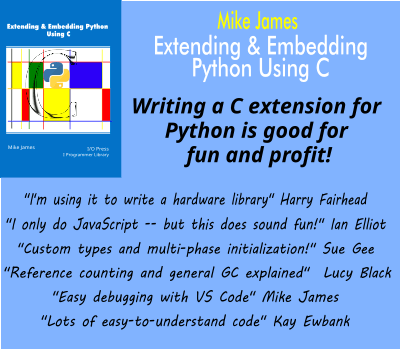 Comments
or email your comment to: comments@i-programmer.info
Last Updated ( Thursday, 16 July 2020 )