Scratch For More Than A Brief Coding Encounter
Written by Sue Gee
Wednesday, 02 December 2020
Creators of Scratch, Mitchel Resnik and Natalie Rusk, have come up with four guiding principles for introducing coding to young people. Their "Four Ps of Creative Learning" are Projects, Passion, Peers, and Play.
Next week, December 7 - 13, 2020, is Computer Science Education Week, now globally recognized as an opportunity to introduce school students to coding and to provide an incentive to teachers to bring computational thinking into their lessons. Loads of resources are now provided by Code.org, which launched the first Hour of Code in 2013, and many of them rely on Scratch, the programming language developed at the MIT Media Lab's Lifelong Kindergaten Group, by Mitch Resnick, Natalie Resnick and other team members.
Given its event-driven, block-based approach Scratch seems the ideal vehicle for teaching kids to code and, thanks to the Hour of Code initiative, millions of students have encountered Scratch and it has proved a great success not only in the classroom but with also with coding clubs.
In April this year we reported Scratch Back In Top 20 Of TIOBE Index a phenomenon that prompted TIOBE Software CEO, Paul Jansen, to write:
At first sight this might seem a bit strange for a programming language that is designed to teach children how to program. But if you take into account that there are in total more than 50 million projects "written" in Scratch and each month 1 million new Scratch projects are added, it can't be denied any more that Scratch is popular.
While its popularity might make it appear a success in a recent article, Coding at a Crossroads, published in Communications of the ACM, Resnick and Rust reveal they have greater aspirations for the language than simply a casual encounter with coding, writing:
When we started developing the Scratch programming language and online community in 2002, our goal was not simply to help children learn to code. We had a broader educational mission. We wanted to provide all children, from all backgrounds, with opportunities to learn to think creatively, reason systematically, and work collaboratively. These skills are essential for everyone in today's fast-changing world, not just those planning to become engineers and computing professionals. And these same skills are valuable in all aspects of life, not just for success in the workplace but also for personal fulfillment and civic engagement.
They caution that now that coding is being introduced into the classroom it is not being done in the right way:
In many places, coding is being introduced in ways that undermine its potential and promise. If we do not think carefully about the educational strategies and pedagogies for introducing coding, there is a major risk of disappointment and backlash.
This video introduces both the problem and how to tackle it:
The proposed solution, expanded in the ACM article is for the adoption of four guiding principles for supporting creative learning and computational fluency, developed by the Lifelong Kindergarten Group. Called the Four Ps of Creative Learning they are:
Projects:
Provide students with opportunities to work on meaningful projects (not just puzzles or problem-solving activities), so they experience the process of turning an initial idea into a creation that can be shared with others.
Passion:
Allow students to work on projects connected to their interests. They will work longer and harder—and learn more in the process.
Peers:
Encourage collaboration and sharing, and help students learn to build on the work of others.
Play:
Create an environment where students feel safe to take risks, try new things, and experiment playfully.
More Information
Related Articles
Teach Code In School - Before It's Too Late!
Hour of Code Aiming for a Billion Served in 2019
Hour Of Code Adds Lessons In Unconscious Bias
Scratch Back In Top 20 Of TIOBE Index
A Programmer's Guide to Scratch 3
To be informed about new articles on I Programmer, sign up for our weekly newsletter, subscribe to the RSS feed and follow us on Twitter, Facebook or Linkedin.
---
Geany 2 Simplifies Project Creation
30/10/2023
Geany 2.0 has been released 18 years after the original version. This release makes it simpler to create projects from existing directories with sources.
---
How High Can Kotlin Go?


22/11/2023




Having entered the Top 20 of the TIOBE Index in September 2023, Kotlin has continued its upward trend. Is it going to break into the Top 10 any time soon? Could it emulate Python and rise to the top?

[ ... ]

More News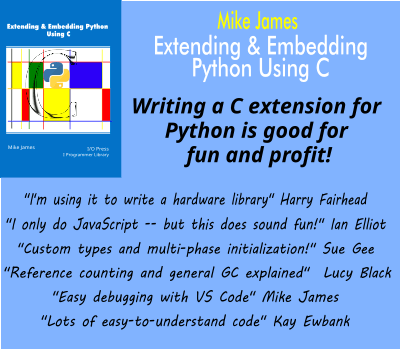 Comments
or email your comment to: comments@i-programmer.info
Last Updated ( Wednesday, 02 December 2020 )