Train for a Career in Data Analytics
Written by Sue Gee
Wednesday, 12 April 2023
Google has introduced a new Advanced Professional Certificate in Data Analytics. Meanwhile programs in Udacity's School of Data Science restart next week including the Data Analyst Nanodegree.
Disclosure: When you make a purchase having followed a link to from this article, we may earn an affiliate commission.
According to Lisa Gevelber, Founder of Grow with Google, search interest for "how to become a data analyst" has reached a global all-time high in 2023. Referring to a report from McKinsey she also reports that companies face the largest skills gap in this business area, and, from a report by Ranstad, notes that the demand for data analytics skills is growing over 15 times faster than the demand for the average skill in the U.S. Putting this together with the advice that it pays well even at entry-level positions, with a median salary of $92,000, and it offers significant upward career opportunities explains why Grow with Google has introduced a new Advanced Data Analytics Professional Certificate on the Coursera platform. It can be seen as the Follow-on toGoogle's entry-level Data Analytics Profesional Certificate, which launched in 2019 and is reportedly the most popular certificate on Coursera.
Like the beginner-level professional certificate, the advanced-level one is expected to take six months to complete if you spend 5-10 hours per week on it even though it has one fewer courses - six rather than seven plus a final capstone project.
The courses and their time requirements are:
Foundations of Data Science - 21 hours
Get Started with Python - 24 hours
Go Beyond the Numbers: Data into Insights - 28 hours
The Power of Statistics - 33 hours
Regression Analysis: Simplify Data Relationships - 28 hours
The Nuts and Bolts of Machine Learning - 33 hours
The Google Advanced Data Analytics Capstone, intended to bring ever thing you've learned together is expected to take 9 hours.
Like the other Google Professional Certificates these courses cost $39 per month after a 7-day free trial and are included in a Coursera Plus subscription plan.
A very attractive feature of Google Professional Certificates is that increasingly they are recognized by employers. On the Google blog, Gevelber states:
"To connect graduates to jobs, the Google Career Certificates program includes an employer consortium of over 150 companies that are committed to considering recent graduates for open roles".
Udacity makes a similar commitment to helping its alumni to find job opportunities and its Data Analyst Nanodegree covers fairly similar ground, but before looking at it in detail I took the opportunity of asking Udacilty's new Chatbot, powered by Open AI, about it.
On the whole I was impressed by the Udacity Chatbot for its prompt responses and its ability to understand my questions although at one point it did give me a broken link to a course that had been updated. In reply to the last question in the exchange above I was told:
Employers recognize Udacity Nanodegrees as a credential that demonstrates your mastery of the skills covered in the program.
I have reported in the past on many of the courses offered by Udacity's School of Data Science so I asked the Chatbot how the roles of Data Scientist and Data Analyst differ and received this reply:
In general, a Data Analyst is responsible for collecting, processing, and performing statistical analyses on data, with the goal of extracting insights and identifying patterns that can inform business decisions. On the other hand, a Data Scientist typically has a broader role that involves not only analyzing data, but also building predictive models, designing experiments, and developing algorithms to solve complex business problems. Data Scientists often have a stronger background in computer science and machine learning than Data Analysts.
Satisfied with this answer I followed the link to the Data Analyst Nanodegree, which has an estimated time commitment of 4 months and has four courses in which you use Python, SQLand statistics to uncover insights, communicate critical findings, and create data-driven solutions. They all include projects whose titles are given in caps:
Introduction to Data Analysis
Learn the data analysis process of wrangling, exploring, analyzing, and communicating data. Work with data in Python, using libraries like NumPy and Pandas.
EXPLORE WEATHER TRENDS
INVESTIGATE A DATASET


Practical Statistics
Learn how to apply inferential statistics and probability to real-world scenarios, such as analyzing A/B tests and building supervised learning models.
ANALYZE EXPERIMENT RESULTS
Data Wrangling
Learn the data wrangling process of gathering, assessing, and cleaning data. Learn to use Python to wrangle data programmatically and prepare it for analysis.
WRANGLE AND ANALYZE DATA


Data Visualization with Python
Learn to apply visualization principles to the data analysis process. Explore data visually at multiple levels to find insights and create a compelling story.
COMMUNICATE DATA FINDINGS
The pre-requisites for this program are experience working with Python (specifically NumPy and Pandas) and SQL and if you lack these skills the Programming For Data Science Nanodegree is recommended.
More Information
New advanced Google Career Certificates in data analytics
Google Advanced Data Analytics Certificate on Coursera
Google Data Analytics Certificate on Coursera
Programming For Data Science Nanodegree
Related Articles
Google Boosts Opportunities For Job Seekers
Data Scientist or Data Engineer? Choose Your Path On Udacity
Udacity Data Science Nanodegrees Restarting
Data Scientist Best Paying Entry-Level Job Says Glassdoor
To be informed about new articles on I Programmer, sign up for our weekly newsletter, subscribe to the RSS feed and follow us on Twitter, Facebook or Linkedin.
---
Step CI - The API Quality Assurance Framework
09/11/2023
Power up your API testing inside your CI workflow with Step CI, a free open-source tool that has also introduced a paid Support Plan.
---
Amazon Working On Olympus LLM
24/11/2023
According to Reuters, Amazon is working on a large language model (LLM), codenamed "Olympus". With, reportedly, 2 trillion parameters, it is twice the size of OpenAI's GPT-4 model.
More News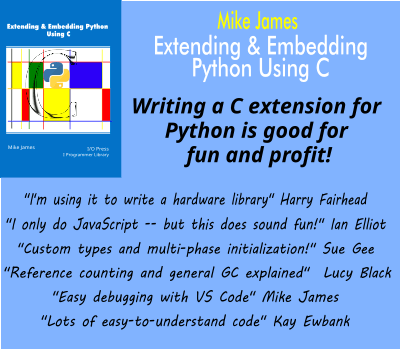 Comments
or email your comment to: comments@i-programmer.info
Last Updated ( Monday, 29 May 2023 )