Accredible - Show Off Your Success
Written by Sue Gee
Sunday, 19 May 2013
Accredible is a recent edtech service that helps you create certificates, or rather certificate portfolios, to demonstrate your achievements on any type of learning, including MOOCs and online courses. It is running a contest to the end of May for the best certificates made using its service.
According to its co-founder Danny King, Accredible aims to make online and lifelong learning count:
Accredible lets you create certificates for online courses, skills or areas of expertise you have in such a way that they are credible enough to put on your CV. This is achieved by uploading proof of your learning, knowledge or expertise onto your 'Certs' so that anyone can see for themselves how great you are.
One of its early users, Devavrat Ravetkar, who describes himself as a self-directed learner from India outlines one of the issues that Accredible tackles - that of accreditation for online courses:
Can getting a Coursera or Udacity certificate be good enough to be put on the resume and fetch a job? Since the beginning, I've held the knowledge gained from MOOCs at a much higher value than the certificate we receive at the end. And when asked by friends if showing the certificate will improve their future prospects of higher education/employment, I always said, "doing the online course from your home doesn't give the same credibility as giving the exam in a supervised conditions- so it would be more valuable if you apply the knowledge learnt to a project and show your work along with the course certificate".
This is exactly what Accredible helps you to do - put together a Cert, a personalized certificate that presents evidence to add weight to the end-of-course certificates that are awarded by Coursera, edX and Udacity.
If you explore Accredible's Gallery you can view some of the Certs that have been produced and Danny King's for the Coursera Gamification course is, obviously, a good example to choose. What you quickly discover is that this isn't one document, it combines several items, each of which you can click to view. In the case of this Cert there's even a You Tube video explaining the concept of gamification.
(Click to view at larger size or see it in Accredible Gallery)
If you wanted to create a similar Cert the elements that are provided for you, in the case of one of the main online providers is its logo and the logo of the associated University. After that it is up to you to add evidence - not just the statement of accomplishment but perhaps assignments or even quiz feedback that shows the scores you achieved, and certainly your exam grades. It is up to you to decide what best demonstrates your prowess.
The "Caliber" of your cert is based on the quantity and quality of the evidence - and for this different types of evidence and also endorsements count towards your score. Each attached file gains a point and exams of more than 30 minutes count for 3 points. To gain "Exemplary", 5-start caliber you need 20 points from files and exams plus 3 endorsements and to have your identity verified.
Verified identity is the issue that led Udacity to team up with Prometric to offer proctored exams. It at least eliminates the most extreme form of cheating - namely that the exam was taken by some other person.
In the case of Accredible all they can do is to to verify that the person who has set up an account and put in the effort of creating Certs corresponds to a specific individual by checking a photo id such as a passport, identity card or driving license - what the site refers to as Govt ID.
At the moment the mechanism for doing this is using Skype or Google Hangouts - i.e. a video meeting - at which you show both your photo ID and yourself. This process, which takes around 10 minute and is arranged by email, is currently free - but if Accredible becomes popular then presumably a charge will have to be made.
Linking to you Facebook, Twitter and Linked In accounts also adds to your identity status and gives you a mechanism for sharing certs and for gaining endorsements from people you know.
So how credible is Accredible?
As it is so new there isn't feedback yet from potential employers but its early users are enthusiastic about the way it enables them to showcase their achievements with the flexibility to make this information public or keep it private.
In order to gain credibility, Accredible needs users and so it is running an AwesomeCerts Contest until the end of May is offering prizes totaling $750 in Amazon Vouchers.The best Cert in each of five categories will be awarded $150:
MOOC learning (Coursera, edX, Udacity, NovoEd, OpenLearning, etc)
Formal learning (A course or degree from a school, college, university, etc.)
Skill/Knowledge (a body of learning beyond a single course)
Saylor category for self-paced learning (Via Udemy, Saylor, Khan Academy, P2PU, Codeacademy, Treehouse, itunes U, ;YouTube,;MIT Open Courseware, etc.)
Most innovative Cert (the most creative with how they demonstrate their learning, skills & knowledge - all Certs submitted for the other categories will be evaluated for this prize)
You can submit any number of Certs - but they must be for your own work. You can enter a cert into the contest and carry on working on it up until the deadline of May 31st.
More Information
Accredible's AwesomeCerts Contest
Related Articles
Udacity Has More Computer Science
UK Universities To Offer Free And Open Online Courses
More Online Educational Platforms
Online Computer Science Education for Free
To be informed about new articles on I Programmer, install the I Programmer Toolbar, subscribe to the RSS feed, follow us on, Twitter, Facebook, Google+ or Linkedin, or sign up for our weekly newsletter.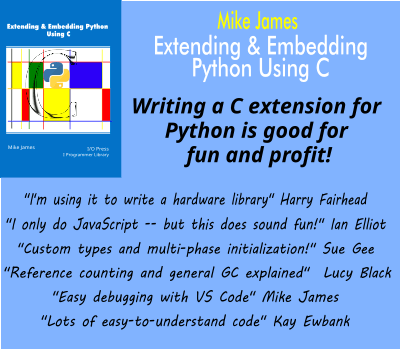 Comments
or email your comment to: comments@i-programmer.info
Last Updated ( Monday, 20 May 2013 )