Udacity Offers Nanodegrees
Written by Sue Gee
Tuesday, 17 June 2014
Udacity has announced a new credential designed to appeal to employers and those wanting to embark on a high-tech career. The program will launch with nanodegrees for entry-level Front-End Web Developers, Back-End Web Developers, and Mobile iOS Developers.
In his announcement of this new initiative, which continues the career-readiness theme that distinguishes Udacity from other MOOC providers, Sebastian Thrun describes a nanodegree as delivering:
a new kind of compact, hands-on, and flexible online curriculum. They are designed to help you effectively learn the most in-demand skills, when you need them, so that you can land your dream job.
Udacity's answer to the FAQ Why did you call these credentials nanodegrees? provides a good way to see how they fit into the training landscape and how they might be relevant to those already embarked on their careers as well as new entrants:
Nanodegrees are a new solution to a modern problem: with the rapid pace of change in the tech landscape and economy, we need small chunks of education on demand. A big degree before your career starts isn't enough to keep you at the cutting edge.
Nanodegrees teach you what you need to know, when you need it. We recognize that a career is not always a straight line. You should get the lifelong education you need as you go.
Each nanodegree has a compact curriculum that teaches what's essential to get a job in technology. They are innovative, yet nimble.
Udacity is already partnering with technology companies with its existing courses and in the case of the first nanodegrees the curriculum is being developed with AT&T, which is offering 100 paid internships to top graduates of the nanodegree program.
Bill Blase, Senior Executive Vice President, Human Resources, AT&T, says:
Offering scholarships and up to 100 internships underscores our firm commitment to the potential of nanodegrees to build a pipeline of talented workers for our future workforce. Nanodegrees will also provide a highly effective means to build the skills of our current employees around critical software disciplines.
The cost of a nanodegree is expected to be about $200 per month and one is expected to take between 6-12 month to complete with a time commitment of 10 hours per week. Scholarships are expected to be available for "underrepresented students".
As in Udacity's "course experience" students will be allocated a personal coach who will help create a customized learning plan and provide career-related guidance throughout. Each nanodgree will entail core courses, elective courses and a project portfolio including a capstone project that puts together the skills you've acquired. No formal qualifications are required to enroll in a nandgree but there is an initial self-test to demonstrate that students have mastered pre-requisite concepts. The initial AT&T nanodegrees are entry level and all that's required in high-school level mathematical skills.
The other nanodegree already in the pipeline is for Data Analysts with courses from Cloudera, MongoDB, AT&T, and instructors from Facebook. For this students need a grounding in both programming and statistics.
It looks as though some of the courses in the first nanodegrees are already on offer from Udacity and as long as you've completed them, including their final projects, they will count towards the nanodegree. If you already know the material a course covers you can skip directly to course projects.
Udacity's focus on teaching the skills for specific jobs is likely to have a good of appeal for students as well as employers. Thrun's announcement promises that more nanodegrees will follow so filling in the "Keep me posted" form with details of what future nanodegree you'd like to earn seems like a good idea.

---
NVIDIA Open Sources NeMo Guardrails
01/06/2023
NVIDIA has released open-source software aimed at helping enterprises keep applications built on large language models aligned with their safety and security requirements.
---
AI Short Courses, New From Udacity
02/06/2023
Udacity has announced a new course every day for the last fortnight. Each one provides you with job ready skills in less than a month and for a limited time you can take advantage of a 50% discount.&n [ ... ]
More News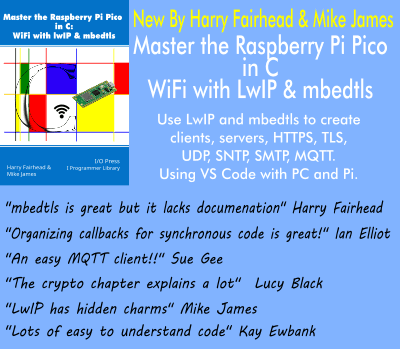 Comments
or email your comment to: comments@i-programmer.info
Last Updated ( Tuesday, 17 June 2014 )