Coursera Offers MOOC-Based Master's in Data Science
Written by Sue Gee
Wednesday, 30 March 2016
Taught entirely online this professional master's degree, announced today, is a partnership between Cousera and the University of Illinois at Urbana-Champaign, which has one of the top five computer science graduate programs in the United States.
Disclosure: When you make a purchase having followed a link to Coursera from this article, we may earn an affiliate commission.
As we've have repeatedly reported Data Scientist is currently one of the most in demand skills. This is certainly one of the motivations for Coursera choosing this area for the first Computer Science Master's Degree. The University of Illinois MSC-DS promotional video quotes the Wall Street Journal saying:
"Data Scientist ... has become one of the hottest and best-paid professions in the U.S"
and the Harvard Business review headline:
Data Scientist: The Sexiest Job of the 21st century.
Daphne Koller, President and Co-founder of Coursera explains in today's announcement why the ability to complete a Master's degree online is going to be a very attractive option.
"This degree combines an education in the most high demand career skills with an entirely new educational structure that empowers the student with choices in how to pursue his or her education," said "In a world where taking time off of work for a master's degree is increasingly difficult, this degree offers people a unique opportunity to choose exactly how much learning they need at different stages in their careers."
Comprising 32 credit hours and costing $19,200 for tuition, the Master of Computer Science in Data Science (MCS-DS) consists of eight courses (each worth 4 hours) in the following areas:
According to its description, it:
combines the established online assessment of the longstanding online MCS program with Coursera's MOOC approach to learning that breaks up long classroom lectures into shorter, focused video lessons. Each MCS-DS semester-long course consists of two short 4-6 week MOOCs along with an exclusive high-engagement component that provides students with guidance on assignments, exams, and projects from Illinois faculty and teaching assistants. Students can complete the eight courses required for the MCS-DS at their own pace, within a five-year window.
The MCS-DS will offer more and expert more than other Coursera courses in that anyone who registers for it will have access to all of the courses that make up the degree, including lessons, activities and projects developed by the Illinois faculty. In order to earn the University of Illinois degree, learners who are accepted into the program will also be expected to complete additional course assessments with access to guidance, feedback and support from Illinois faculty and staff.
Admissions are now open the deadline to apply for the Master of Computer Science in Data Science degree is June 15, 2016. The first cohort of 150 will begin classes on August 22, 2016, with larger cohorts to be admitted in the following months.
The requirements for enrollment include a bachelor's degree and if this isn't in computer science need sufficient background in computer programming as well as data structures and algorithms. The FAQ's indicate that a small number of students without a bachelor's degree may be accepted. International students need to submit acceptable TOEFL or IELTS scores.
Building a Master's degree on a MOOC platform seems an entirely logical extension of what Coursera already offers. It its announcement Coursera refers to the advantage of:
Flexible, Stackable Courses: Learners have the option to take one course, or several courses for a certificate, or the complete curriculum needed to earn the master's degree. The program is designed so that learners can complete it in as little as one year or over a longer period to allow for each learner's individual obligations (e.g. work or family); a stackable program offers learners flexibility to complete the coursework at their own pace and earn meaningful certification along the way.

In the video John Hart Professor Department of Computer Science reveals how the new online masters is in part an outcome of Coursera's move to its new platform saying:
I'm really looking forward to evolving our existing Coursera MOOCs into Credit bearing University courses.
The University of Illinois offered both Data Mining and Cloud Computing Specializations on the original Coursera platform that is now shutting down not only are these courses being re-used for the MCS-DS so are their Capstone projects.

If you are attracted by the idea of a MOOC-based Masters but this one isn't quite what you are looking for, hopefully others are in the pipeline. In the video Rob A Rutenbar, Head Department of Computer Science University of Illinois hints:
we will probably be partnering with Coursera again on the new Master of Computer Science and Data Science Degree.
---
Insights Into Software Supply Chain Security
08/11/2023
A report from Chainguard reveals that while software developers and security leaders are committed to tackling software supply chain security, differences in their perspectives and prioritie [ ... ]
---
Liberica Joins The Java CRaC Train
04/12/2023
CRaC is a novel technique that makes the JVM faster to start.
Liberica's JDK build has just added support for it. Here are the details.
More News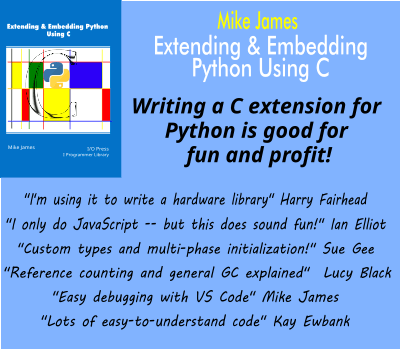 Comments
or email your comment to: comments@i-programmer.info
Last Updated ( Thursday, 21 November 2019 )