MIT Self-Driving Car - Do The Free Course, Purchase the T-Shirt
Written by Sue Gee
Thursday, 18 January 2018
MIT has made an intensive short course on the practice of deep learning freely available to all - both in person on campus and online. It even has a course t-shirt, but hurry to claim one as the offer ends in three days.
With the title MIT 6.S094: Deep Learning for Self-Driving Cars this is a short IAP (course taught by Lex Friedman with guest speakers is intended as an introduction to the practice of deep learning through the applied theme of building a self-driving car. While its blurb suggests it is for beginners and those who are new to machine learning, people who have done it consider it to be at intermediate level.
This is a short course taking place in the one-month break between the Fall and Spring Semester and referred to as an IAP (Independent Activity Period) course. It started on Monday January 8 and consists of lectures lasting 60-90 minutes in quick succession until January 19.
This video is the first lecture which shows what to expect from the course.
The lectures and talks that have taken place to date are as follows:
Other course material includes contests in which students compete against one another. So far Deep Traffic in which the goal is to create a neural network to drive a vehicle (or multiple vehicles) as fast as possible through dense highway traffic is available as is SegFuse a semantic video scene segmentation competition that aims at finding the best way to utilize temporal information to help improving the perception of driving scenes.
We have previously reported on Udacity year-long, paid for Self-Driving Car Engineer Nanodegree. One obvious question about this free course is how it compares and in response to this one commenter said:
DeepTesla from MIT course corresponds to Udacity's Behavioral Cloning project from NVidia (Davenet-2) and MIT extends it by combining 3D convolutions with RNNs for better steering angle estimates; MIT's SegFuse corresponds to Semantic Segmentation with Berkeley's FCN at Udacity; Deep Reinforcement Learning for path planning and crash avoidance is unique at MIT, Udacity focuses on camera/LiDAR/radar as the main sensors whereas MIT mentions ultrasonic sensors for detecting condition of the road; MIT uniquely teaches how to sense state of driver from facial features detection; Udacity adds classical computer vision with HOG+SVM, tracking of objects with Extended/Unscented Kalman filters, driving using PID and MPC controllers, path planning using polynomial path approximations. They both mention some advanced object detection algorithms like R-CNN or SSD.
TL;DR: Once you finished Udacity, MIT gives you more wonderful topics you'd understand instantly (except for Deep Reinforcement Learning where you need to do some graduate-level coursework yourself).
An alternative point of view is to consider this free course a taster for what you might learn either from the Udacity Nanodegree or other paid for courses on Deep Learning and or self-driving car engineering, both of which are currently hot topics.
The course t-shirt is printed with the course logo and is available in styles for men and women in a wide range of sizes. But sales end at 04:00 UTC on Monday 22nd January.
The class also invites participant to join a slack channel for MIT Deep Learning Related Courses which has over 3450 registered users. If you are not an MIT student you can request an invitation to join it here.
More Information
MIT 6.S094: Deep Learning for Self-Driving Cars
Related Articles
Udacity's Self-Driving Car Engineer Nanodegree
Udacity Launches Flying Car Nanodegree Program
More Machine Learning From Udacity
Coursera's Machine Learning Specialization
To be informed about new articles on I Programmer, sign up for our weekly newsletter, subscribe to the RSS feed and follow us on, Twitter, Facebook or Linkedin.
---
Computer Vision - Reconstruct -> Recognize
17/08/2019
The idea of analysis by synthesis has been around for a long time, but it is only now being applied to computer vision. Could this be the missing component that makes AI able to see like we do?
---
What Skills Do Data Scientists Need
06/08/2019
There is currently a huge demand for data scientists, which is a top-trending job with attractive salaries. But what knowledge and skills are employers looking for?
More News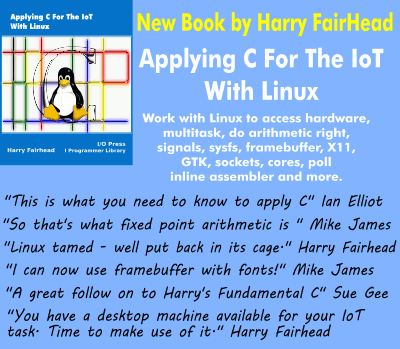 Comments
or email your comment to: comments@i-programmer.info
Last Updated ( Sunday, 17 March 2019 )