DVLUP Challenges - Now With Reward Points
Written by Sue Gee
Tuesday, 09 June 2015
The Microsoft Developer Network has a new initiative that not only awards badges but also points that you can redeem for gift cards, for expert help or for Developer Kits.
Microsoft has a wide range of resources for taking your code skills to the next level. Earlier this year the Know It Prove It Learning Challenge introduced an element of gamification and competition into the learning tracks on Microsoft Virtual Academy to attract increased participation in this free learning.
At the time we commented:
Calling it a challenge may be a bit misleading. There are points to be gained - but in this instance points do not mean prizes, just certificates and a sense of accomplishment.
Now, however, you can accumulate points to earn rewards - and some of the prizes on offer are very tempting. For example 10,000 points can be redeemed against a Parrot AR.Drone 2.0 Elite Edition Quadcopter.
That is the top end of the range but a Raspberry Pi B+ Starter Kit is just 2,600 points and for only 100 points you can have a personalized Application Architecture Consultation. Gift cards for Ticketmaster, Starbucks and GameStop put the value of 1000 points at $50.
So how easy is it to collect points?
You can earn 400 points for completing one of the tracks in the Know it Prove it Build Developer Challenge by June 30 and passing the assessments at the end of each module. But you have to sign up to DVLUP first and follow these instructions to qualify.
You can earn 100 points by watching an hour-long Channel 9 video on adding Cortana to you Universal Windows Apps and answering a 10-question quiz on it. This is a challenge associated with Build 2015 that expires on June 12th. There is also an activity worth 150 points that involves working through Microsoft's Best of Build and Windows 10 content and the deadline for this is June 30. But new challenges, designed to give you ideas for Apps and Games, hone your skills and improve your existing projects with new features to make them even better, are expected to be added to the list as older ones expire.
DVLUP has been operational in the US and Canada since 2012 with so if you look at its Leaderboard you'll discover that some of its participants have clocked up impressive score in terms of XP experience points. While you can't exchange XPs for reward points (Pts) they seem to be equivalent and the leaderboard and badges will continue to be awarded - so you can gain fame as well as prizes going forward.
Me?
I'm going to be busy for a few weeks at least amassing points. Badges are usually more than enough to motivate me but points....
---
Grafana Adds New Tools
14/11/2023
Grafana Labs has announced new tools to make it easier to analyze application data on Grafana Cloud. The announcements are an Application Observability tool for Grafana Cloud, and Grafana Beyla, the e [ ... ]
---
Microsoft Windows Announced 40 Years Ago
12/11/2023
Although it didn't launch until 1985, Microsoft Windows was announced in November 1983. It signaled the move for users from the command line to a GUI environment, something that some programmers still [ ... ]
More News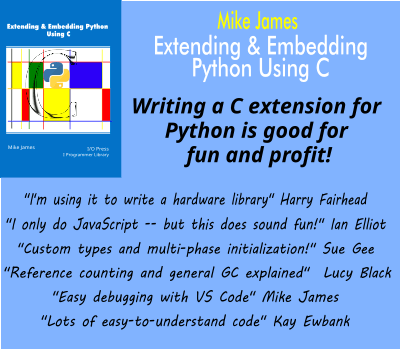 Comments
or email your comment to: comments@i-programmer.info
Last Updated ( Tuesday, 09 June 2015 )