New Facebook features - anything for developers?
Written by Lucy Black
Friday, 23 September 2011
Now that F8 is over let's review the announcements and see what, if anything, has been delivered.
The new feature that is going to be most noticeable is the Timeline that will takeover the Profile page in due course. This lets Facebook users tell their entire histories on single page. It is intended to allow you to share "the story of who you are," by highlighting important photos and events by clicking a Star next to any event.
All very well for those who want to share photos of themselves from birth and childhood onwards - but users who don't like the idea of dredging up their past are likely to feel this change has been imposed.
The top of the profile page will in future feature a "cover" - a screenwide space for you to fill with an image that sums you up. Again it's not going to be welcome with camera-shy Facebook users.
There is more to the Timeline than photos, it is also where you are going to be encouraged to share apps. At F8 there were examples of sharing recipes using Foodspotting, and running routes and times with the Nike+ app as well as sharing music and movies.
Developers are being encouraged to extend the range of social apps used in this way with the revamped Open Graph. Here they can pair verbs such as "Listen", "Watch", "Cook" with appropriate nouns to give users access to new apps. But while this might sound like an opportunity, it all seems a bit too nebulous to me. The fact that it uses the "ticker" activity that hasn't been welcomed by Facebook might make Open Graph less than a great new facility.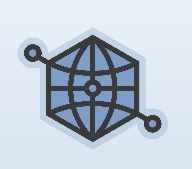 At the moment the emphasis seems to be on the Facebook end user rather than the developer and most of it seems to be targeted at matching or bettering Google+. However, neither social network seems to be putting the developer first, even though they pay lip service to the idea. Both claim that developers are all-important, but tools in the form of better APIs, or at least stable APIs in Facebook's case, just don't seem to be a part of the story.
At the moment there is a lot of waffle and over-optimistic talk about the future of Facebook as a central component in its users' lives. It is a good idea and, if the Facebook framework can become robust enough and something you can rely on, maybe developers will build the huge number of apps that are necessary to move the data from the incredible number of alternative platforms - mobile phones, tablets and the web in general - to Facebook. Then the Timeline could become a central repository of the user's life. But there are so many questions to be answered in this assumption that it all looks like a pitch a startup might make.
Facebook has a huge number of users and this makes it well worth considering as an app platform, but stability doesn't seem to be part of the deal. Perhaps the best bet is to wait and see what users reactions are and how they actually make use of the new facilities - if they do.
To be informed about new articles on I Programmer, subscribe to the RSS feed, follow us on Twitter or Facebook or sign up for our weekly newsletter.
---
Apache Bigtop 3 Improves CI Support
09/11/2021
Apache Bigtop,used for packaging, testing, and configuration of the open source components that make up the Hadoop infrastructure, has been updated with a major new version. Bigtop 3 now has [ ... ]
---
Microsoft Launches VS Code For The Browser
12/11/2021
Microsoft has announced Vscode.dev, a lightweight version of Visual Studio Code running fully in the browser.
More News
Last Updated ( Friday, 23 September 2011 )