Twitter Switches Off JSON API - No More Tweet Counts
Written by Ian Elliot
Wednesday, 07 October 2015
Hiding behind a redesign of its sharing buttons, Twitter is finally closing its original API that made it possible to find out for free how many times something has been shared. You can still get the data, but you will probably have to pay.
Twitter's big problem has long been how to make any money out of the huge traffic the site has to deal with. Unlike most social networks it sees the raw data that it hosts as being valuable and possibly the best way to make some profit.
Sometime this month all of the buttons displayed on web sites that encourage users to follow them or tweet links to items are going to be refreshed with a "modern, high contrast design", the first redesign since 2011:
This illustration doesn't make much of the fact that the most important change is functional. The Tweet button will no longer support a share count.
"We are simplifying the Tweet button by removing the share counter displayed alongside the button. This new display removes the count and counturl display parameters, and will render in the same pixel dimensions as a Tweet button configured without a share count today."
Notice that the loss of functionality is blamed on the need for "simplification".
What this means is that from some time this month all of the Tweet buttons will change how they look and the share counts will vanish. Any web site wanting to restore them has a bleak choice. The only options are to use REST API or pay to use the Gnip API. Twitter really does seem to put a high price on its data.
It is not only individual web sites that are going to miss the loss of the counturl but a number of third party apps that make use of Tweet statistics. Buying a way out of the problem doesn't seem reasonable either, with Twitter asking big bucks to access Gnip.
A post by Social Warfare, a maker of a sharing plugin, puts the problem in context:
"...the potential ramifications are huge. It could even signal the beginning of the end for social media metrics as we know them or it may signal a giant step towards a paywall-anchored internet."
It goes on to list the potential effects:
If you're a blogger, your Tweet button won't show visitors how many times your latest post (or any post) has been shared – Could lead to fewer shares and less interaction?


If you're an online pro who gets paid big bucks for helping promote brands, you'll lose a primary way of showing advertisers how popular you are with the online masses – Social Proof. That could put a dent in your bank account.


If you're a third-party app developer, you may be in deep waters – without access to Tweet share counts, your app may lose a critical part of its functionality, and you may lose subscribers.
It raises the question of who's data it all is, but as Twitter pays for the servers and the transport it probably has the right to paywall its statistics. Whether it is a good idea is another matter.
Keep in mind who controls the data before basing a business on it.
---
AWS Lambda Adopts Java 21
27/11/2023
AWS Lambda functions can now use all the new and useful language features as well as performance improvements introduced in Java 21 as part of the Amazon Corretto JDK implementation.
---
F# 8 Makes Code More Uniform And Performant
23/11/2023
Microsoft has released the latest version of F#, with changes the team says makes F# programs simpler, more uniform and more performant. The new version also has faster project compilation and upgrade [ ... ]
More News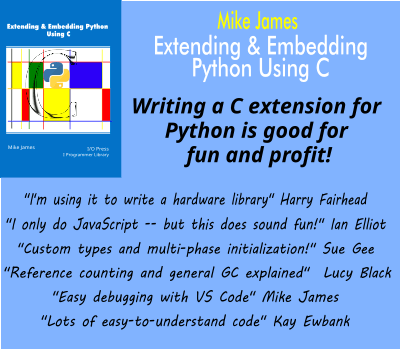 Comments
or email your comment to: comments@i-programmer.info
Last Updated ( Wednesday, 07 October 2015 )