p5.js Bringing Processing To The Web
Written by David Conrad
Thursday, 07 August 2014
p5.js is a JavaScript library that takes the core ideas of Processing and brings them to the web. The first public beta of this open source project has just been released.
Like Processing p5.js has the goal of making coding accessible for artists, designers, educators, and beginners. It provides users with facilities that can be summed up as "Programming for the Arts". In particular, it makes it easy to draw shapes, to add mouse interaction to your drawings and to generate sound.
These features are demonstrated in the Hello p5.js video by Daniel Shiffman, who may already be a familiar face from his Hello Processing video produced for last year's Hour of Code.
(click to run the video, you will need to use a browser that fully supports WebGL)
This isn't just a video you watch and listen to - it is one you interact with. The important point about it is that you are doing this in the browser and not on your desktop or an art installation, which is how you would be able to interact in a similar way with a program created in Processing.
p5.js isn't a port of Processing, it is a new implementation of the same objectives in JavaScript. It has the same basic structure of an initialization setup function and a draw function which is called at the frame rate. You include drawing functions which are similar to the drawing function in Processing to create the graphics and animate them. There is a short tutorial on converting from Processing to p5.js.
As this is a JavaScript library you can interact with HTML5 objects including text, sound, webcam and video input. It will allows artist to bring their creations to the web and has an obvious role in promoting programming in the classroom.
p5.js is developed by artist and programmer Lauren McCarthy in collaboration with others including the students and faculty of the p5.js working group at the Interactive Telecommunications Program of New York University's Tisch School of Arts where Dan Shiffman is an Assistant Arts professor and Lauren McCarthy is a researcher in residence.
p5.js is in active development on GitHub and an official editing environment is billed as "coming soon" together with "many more features".
---
Microsoft Announces Dev Box Portal
30/05/2023
Microsoft has announced several improvements to the preview of Dev Box, a managed service that is due for release this summer.
---
Cybersecurity Google Tackles Skills Gap
29/05/2023
Google has added Cybersecurity to the ever-growing list of its Google Career Certificates. Taught online on the Coursera Platform by Google experts these certificates are intended to help you embark o [ ... ]
More News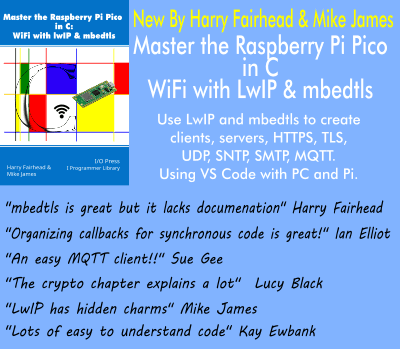 Comments
or email your comment to: comments@i-programmer.info
Last Updated ( Thursday, 07 August 2014 )