Written by Kay Ewbank
Tuesday, 03 November 2015
A new version of Node.js has been released just a couple of months since the introduction of the last major release.
The reason Node.js 5.0 has arrived so rapidly is to incorporate features that developers are likely to want to use now. The two main features that come into this category are support for the new version of Npm, and a change to using a more recent version of the JavaScript engine.
The support for version 4.6 of the Google V8 JavaScript engine adds support for language features such as the spread operator, while the support for the new Npm makes use of the improved performance of the packet manager.
The release of the new version doesn't mean Node.js v4 is defunct. In fact, it will continue being supported for longer than v5.
Writing about the new version in a post on the Node.js blog, Rod Vagg said:
"according to our new LTS (Long-term Support) plan, Node.js v4 Argon will continue to be supported for 30 months, ending in April 2018. This new version of Node.js, however, will only be supported for 8 months, with a new major version, v6, being released in April 2016. Node.js v6 will eventually turn into a new LTS version that will have a similar support timeline to v4. In this way, we will have a new Stable version of Node.js every 6 months with every second one of these turning into an LTS line."
The post also lists the notable changes.
You can work out which version of Node.js to use by choosing Node.js v4.2 if you need stability and have a complex production environment; or choosing Node.js v5.x if you want to play with the new features and it won't disturb your working environment.
The faster pace of the release is partially a result of the reuniting of the io.js and node.js communities, following last year's fork of the project.
The breakaway group returned due to a new governance model under the auspices of the Linux Foundation and the Node.js Foundation has committed to a regular release cycle.
---
F# 8 Makes Code More Uniform And Performant
23/11/2023
Microsoft has released the latest version of F#, with changes the team says makes F# programs simpler, more uniform and more performant. The new version also has faster project compilation and upgrade [ ... ]
---
Spatial Data Management For GIS and Data Scientists
24/11/2023
Videos of the lectures taught in Fall 2023 at the University of Tennessee are now available as a YouTube playlist. They provide a complete overview of the concepts of GeoSpatial science using&nbs [ ... ]
More News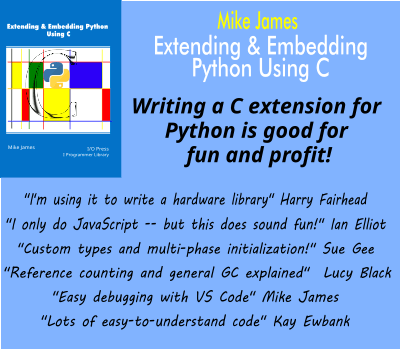 Comments
or email your comment to: comments@i-programmer.info
Last Updated ( Friday, 29 April 2016 )