Viral Video Shows A Swarm Of Robots Sorting Packages
Written by Harry Fairhead
Sunday, 16 April 2017
We tend to think of robots as something like the Terminator or Marvin, or at least the popular press does. What is not completely understood is that simpler robots are likely to have as big an effect in the world. Just take a look at how a swarm of simple robots sort 200,000 packages a day.
Robots have a big part to play in making warehouses and sorting centers more efficient. We all know about sorting algorithms, but if you are running a mail or delivery operation then you need to physically sort things. Amazon may avoid having to sort its stock by using hash codes, but when it comes to delivery you have to sort packages into geographically close areas. This is where the army of small orange robots enter the picture in Shentong Express warehouse in Hangzhou, in the Zhejiang province of China.
Just take a look:
They do it all on their own! Apart, that is from the initial loading of the package which for reasons that aren't clear still involves a human picking and placing the package on the robots top.
When the robot gets alongside the correct delivery shoot it tips the package into it. Of course, you could have built a dedicated system of conveyer belts and hoppers but this is so much more flexible and, my guess, a lot cheaper.
So what are the details of the system?
The robot is officially called MR-Q1-UR001A sorting robot:
Featuring small size yet high intelligence, Hikvision smart sorting robots can achieve not only smart identification of the express waybill, but also quick scanning and weighing with the help of peripheral devices such as industrial cameras and electronic scales. The robots are controlled by a smart sorting system - the brain that dispatches multiple robots and optimizes their running paths based on the parcels' destinations.
Smart Sorting Robot:
- Fast running speed: Up to 3 m/s in the working mode;
- Automatic weighing/reading/sorting: Quick information identification for each parcel, independent weighing, reading and sorting;
- Self-charging and smart obstacle avoidance: - Self-charging in case of low battery, automatic obstacle avoidance, work resumed instantly after charging and continuous for 24 hours
-Energy power system: Built-in lithium iron battery for 8-hour continuous operation, multi-level power threshold control, intelligent power management for sorting, self-charging, and fully-charged within 1.5 hours
-Positioning and navigation system: In an area with QR code, intelligently identify the QR code to achieve accurate positioning through the camera linkage; in an area without QR code, use the gyroscope, milemeter and inertial navigation devices
- Multilevel security measures: Multilevel security measures enabled, including ultrasonic obstacle avoidance, emergency stop button, anti-collision sponge, etc., to achieve safe and reliable motion control;
- Real-time data monitoring: As the robots' brain, the smart sorting system monitors and reports the real-time operation and data in the entire region through wireless network communication, to ensure validity and reliability;
- Economical and efficient: The 1,000 sqm logistics warehouse uses a sorting system to control 300 sorting robots, providing a sorting capacity of 20,000 parcels per hour.
The robot is one of a number of warehouse and general moving robots from the Hangzhou Hikrobot Technology Co, a subsidiary of Hikvision. Take a look a the range and pay special attention to the car parking robot at the end:
I wonder if there is any possibility of a gridlock situation?
More Information
Related Articles
Amazon Go - The Shop Where You Take What You Want & AI Does The Bill
Delivery Robots Becoming A Reality
Robots Improve Performance At Warehouse Picking
Amazon Robot Picking Contest Results
Amazon Robot Picking Challenge 2015
To be informed about new articles on I Programmer, sign up for our weekly newsletter, subscribe to the RSS feed and follow us on, Twitter, Facebook or Linkedin.
---
Perceptions of Alexa
05/02/2021
In the space of seven years Amazon's conversational agent Alexa has come to have an almost ubiquitous presence. It is now the subject of a growing body of research looking into its impact on children [ ... ]
---
What is Python Used For?
25/02/2021
JetBrains and the Python Software Foundation have released the results of its latest survey to reveal the current state of the language, the ecosystem around it, including insights into who uses Pytho [ ... ]
More News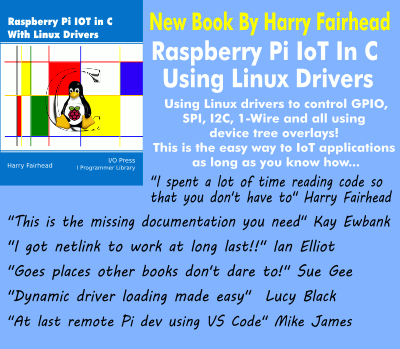 Comments
or email your comment to: comments@i-programmer.info
Last Updated ( Saturday, 15 April 2017 )