Atlas Goes For A Jog And SpotMini On Sale Soon
Written by Lucy Black
Saturday, 12 May 2018
Given how long we have been smiling, and perhaps even laughing, at the way that robots can't walk let alone run, it is a bit of shock to discover that they can, or at least Atlas can. Boston Dynamics also says that Atlas's best friend Spot Mini is also going to be on sale soon.
Things move quickly in technology. One minute there are no voice assistants then suddenly you can't move for Alexas in every room. Not so with humanoid robots. How long is it we have been waiting for the Jetsons' robot maid?
The Darpa robot challenge, see Selling The DARPA Robotics Challenge, was about pushing the technology on, but all it really did was to point out how little progress we had made with even getting robots to walk without falling over, see Robot Fear Of Falling.
Since the challenge, Boston Dynamics has been releasing videos of its Atlas robot doing increasingly difficult things, but the latest is the most impressive of all. Atlas runs, well jogs, without a tether. Running is harder than walking because, done properly, there is a moment when both feet are off the ground. Running has often been called controlled falling and, at least in this video, Atlas seems to have controlled it enough to avoid hitting the ground:
It still doesn't look quite right for a human runner, but without technical information from Boston Dynamics there isn't much I can add.
Atlas's best friend is probably Spot Mini. The latest video featuring this mechanical "dog" shows how it can navigate a complex environment on its own:
I have but one question - which end is head and which tail?
There is rather more information than usual about what is going on:
SpotMini autonomously navigates a specified route through an office and lab facility. Before the test, the robot is manually driven through the space so it can build a map of the space using visual data from cameras mounted on the front, back and sides of the robot. During the autonomous run, SpotMini uses data from the cameras to localize itself in the map and to detect and avoid obstacles. Once the operator presses 'GO' at the beginning of the video, the robot is on its own. Total walk time for this route is just over 6 minutes. (The QR codes visible in the video are used to measure performance, not for navigation.)
It is obvious that the same software could be used to let Atlas navigate in the same way.
If you think that Spot Mini is fun, then start saving up because the founder of Boston Dynamics, Marc Raibert, announced at TechCrunch's robotics event that it would be on sale in 2019. If you, like me, have wondered how Boston Dynamics was ever going to make any money, apart from the advertising revenue from its You Tube videos, it seems we have the answer.
The expected operating environment is going to be the office with perhaps domestic uses later. A hundred SpotMinis are expected to be built this year for commercial orders with production scaling up when it goes on open sale next year.
No price tag has even been hinted at.
More Information
https://www.bostondynamics.com/spot-mini
Related Articles
Boston Dynamics & Shaft Sold To SoftBank
Google Adds Boston Dynamics To Its Robotics Acquisitions
Spot Is Boston Dynamics' New Robot "Dog"
Introducing SpotMini - A Domestic Pet Helper
Atlas Robot - The Next Generation
To be informed about new articles on I Programmer, sign up for our weekly newsletter, subscribe to the RSS feed and follow us on Twitter, Facebook or Linkedin.
---
AI Beats Theory And Racing Drone Pilots
17/09/2023
Which is better - traditional optimization theory, human pilots or AI reinforcement learning? The answer is, of course, AI but perhaps not for the reasons you might suppose.
---
Learn To Chat with Your Data For Free
28/08/2023
"LangChain: Chat with Your Data" is a brand new free and short course by Harrison Chase, CEO of LangChain himself, to learn how to use LLMs to converse with your own data. With around an hou [ ... ]
More News
Summer SALE Kindle 9.99 Paperback $10 off!!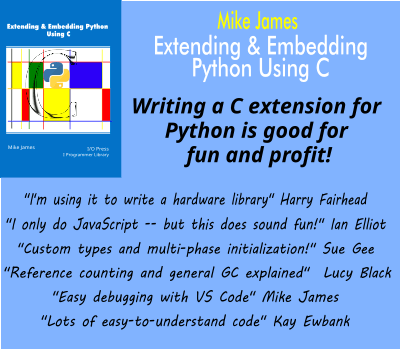 Comments
or email your comment to: comments@i-programmer.info
Last Updated ( Sunday, 03 March 2019 )