PiBot - Not Quite The Pilot You Were Expecting
Written by Harry Fairhead
Sunday, 21 September 2014
Take a small humanoid robot, teach it the rules of flying and you have an auto-pilot that can pilot any plane with standard controls.
If I ask you to think of an autopilot, you probably think of some control system hidden inside the plane that the pilot proper turns on with the flick of a switch. Or, if you are a fan of movie Airplane, perhaps you think of a blow up doll that sits in the pilot's chair.
This research by a Korean team is much closer to the Airplane spoof idea.
Take one small humanoid robot add some special interfaces and let it control a light plane for takeoff and landing. The robot, called PiBot, has a video camera which it uses to detect the edge of the runway. It interacts with the rest the plane using a model control panel wired directly into the simulation.
Take a look at the video to see it in action:
What it crazy about this idea is that the robot has lots of facilities it doesn't really need for the job. A purpose-built autopilot doesn't need arms, legs and a head. This is an example of technological overkill - and yet in the long run it makes sense. Why build a special purpose tool when a general one will do the job? A humanoid robot could be used in any type of plane or it could switch to driving a car. In fact, it raises the question of why Google is bothering to build a self-driving car - why not just adapt Atlas to drive any car.
Before you ask - there are plans to allow PiBot to fly a real plane.
---
Google Turns 25
06/09/2023
At the end of September 2023 Google will officially celebrate its 25th birthday. In fact the day itself has already come and gone as it was on September 4th, 1998 that Google was founded by Larry [ ... ]
---
SQLite 3.43 Released
05/09/2023
SQLite 3.43 has been released with new support for Contentless-Delete FTS5 Indexes, as well as better JSON processing.
More News
Summer SALE Kindle 9.99 Paperback $10 off!!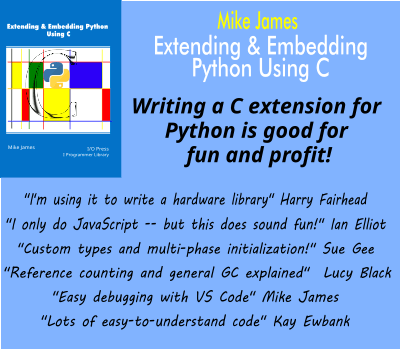 Comments
or email your comment to: comments@i-programmer.info
Last Updated ( Sunday, 21 September 2014 )