New Bipedal Non-Humanoid Robot From Google X
Written by Harry Fairhead
Sunday, 10 April 2016
Schaft, one of the Google X robotics companies, has unveiled an armless bipedal robot capable of carrying heavy loads and climbing stairs at a New Economic Summit, NEST 2016, in Tokyo.
Rather than a large orchestrated announcement, the new and as yet unnamed robot, which has obviously been under development for some time, was part of a keynote given by Andy Rubin, who left Google eighteen months ago.
About a meter tall, the robot is a very strange sight - it is essentially a pair of almost entirely straight legs which pivot from the top. An ankle mechanism is used to ensure that the robot lands with a flat foot. It was accompanied on stage by Yuto Nakanishi who gave a commentary on a video that shows the robot climbing stairs, walking on snow and across a rocky beach, and staying upright when a rod is used in a deliberate attempt to trip it. The video was recorded by a member of the audience and posted on YouTube:
The only other detail available about this robot as yet is that it can carry up to 132 pounds.
Schaft, previously came to our attention in December 2013 when it unexpectedly won the DARPA Robotics Challenge with its off-the-shelf HRP-2 robot. This success came within months of the Japanese company, which originated in the University of Tokyo's JSK Robotics Laboratory, being acquired by Google as one of eight robotics outfits that were merged into its portfolio, including the high profile Boston Dynamics.
Google's move into Robotics was spearheaded by Andy Rubin, who prior to founding the company behind Android had started his career as a robotics engineer for the German manufacturing company Carl Zeiss and has a passion for building intelligent machines. Rubin ran Google's robotics effort, called "Replicant" until he left Google in October 2014 to form, Payground Global, a hardware incubator.
The Schaft demonstration comes within weeks of the news that Alphabet, Google's parent company, is looking for a buyer for Boston Dynamics. Among the speculation surrounding this move to divest itself of the most prominent of its robotics acquisitions is the idea that humanoid bipedal robots, such as Atlas which was recently shown in action in a video, are seen as threatening. While the new Schaft robot looks weird it is in no way humanoid and its short stature makes it much less intimidating than Atlas.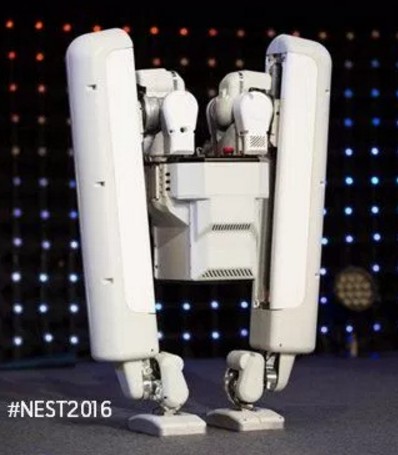 Another reason for parting company with Boston Dynamics while continuing to foster developments like the new Schaft robot is that the former's range of robots are not likely to become a mass market commodity whereas there is a more credibly fetching and carrying role for the latter.
Related Articles
Google's Schaft Wins DARPA Robotics Challenge
Google Adds Boston Dynamics To Its Robotics Acquisitions
Atlas Robot - The Next Generation
Happy Holidays From Boston Dynamics - A New Branch Of The Uncanny Valley
Artificial Intelligence For Better Or Worse?
(loadposition signup}
---
Happy 25th Birthday, Google
27/09/2023
Today Google is celebrating its 25th Birthday. Sundar Pichai tweeted "Thanks to everyone who uses our products and challenges us to keep innovating and to all Googlers!" And there's a Google Dood [ ... ]
---
Linux Kernel Long-Term Support Cut
02/10/2023
News from the recent Open Source Summit Europe is that long term support for the Linux kernel is being reduced from 6 years to 2 years. How disruptive is this likely to be?
More News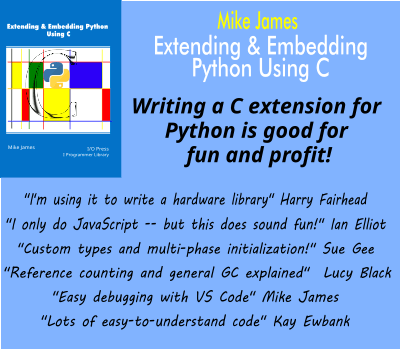 Comments
or email your comment to: comments@i-programmer.info
Last Updated ( Sunday, 21 November 2021 )